After you've ironed out the bugs and got an email marketing tool that works, what's next? Can you sit back and wait for new customers to show up and buy?
That'd be great! But it's not how SaaS companies work.
Your product still needs to evolve and offer more value to customers and meet their needs, especially if you want to grow your revenue. And you need to do it sustainably so that your costs don't scale faster than your revenue (which can happen if you hire too quickly).
One way you can evolve your product is by proactively upgrading the third-party components that add value for your customers. The rich text editor used within your product is a great example of such a component.
This blog continues our series on WYSIWYG editors for email marketing software. We've already covered:
Now let's focus on the business case. We've identified 5 key ways a better text editor can help maximize the impact of your software, retain more customers, and increase market share.
1. Offer new features
A report on 2019's 10 fastest growing brands (each generating 18%+ growth) found that the main commonality was their focus on keeping up with changing customer expectations and emerging needs. 
The best email marketing software providers continually build new features onto their roadmap, providing more value, engaging existing customers (which reduces churn), and helping them achieve their goals. At the same time, they attract new customers who are looking to upgrade from a more basic solution.
Integrating a more advanced WYSIWYG text editor like TinyMCE instantly upgrades the content editing experience and adds a suite of shiny new email marketing software features, like:
2. Offer more control
An advanced WYSIWYG editor like TinyMCE can give your customers more control over the content creation experience. For example, organizations could:
Apply default styles to match their brand style guide
Limit the colors and fonts available to content creators
Limit the toolbar options
Define company-specific words in the Spell Checker
This takes some control away from individual content creators, of course, but the pay-off is that content is less likely to stray from approved brand styles.
For more insights on brand control, check out our previous article on 5 ways to keep your brand consistent with TinyMCE.
3. Save your customers time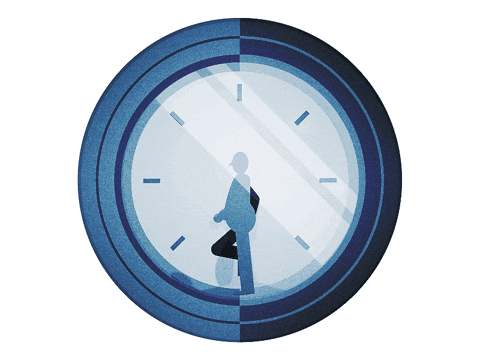 With an advanced WYSIWYG editor (that includes the features we covered above), you'll help your users create great email content more quickly. They might even be able to do it in half the time. And that's a huge win because it means they can:
Make more money - Businesses could send more promotions in the same amount of time
Save more money - Companies may not need to hire as many freelancers or staff to create their campaigns
Either way, time equals money. So, customers are often willing to pay more if you can deliver on your promise to save them time. They'll probably feel good about their purchase, too - studies have shown that spending money to buy free time leads to greater levels of happiness.
4. Strengthen your brand identity
A strong brand identity helps your audience remember and articulate your personality and the value you offer. It helps increase recognition and build credibility, while helping users feel more familiar with your product. And this translates into business value. One study found that intangible assets (including your brand) have increased as a percentage of the value of the S&P 500 from 17% in 1975 to 84% in 2015.
So, how can email marketing software providers strengthen their brand identity? 
Some email marketing tools have a much stronger brand presence and associations than others. As an automation specialist who has spent a lot of time inside email software, the Mailchimp monkey is pretty much burned into my brain. And Marketo instantly makes me think of purple. So, it's no surprise that both of these brands already have strong brand identities, but with the right customizable components, they could take their brand even further.
For example, if Marketo were going to upgrade their text editor to TinyMCE, they might want to make their toolbar buttons purple (or a complementary color) so it doesn't clash with their brand colors. They could use the skin and icon packs to change the look of their text editor or customize the UI to fit seamlessly into the rest of the tool. There's also the TinyMCE Skin Tool, which makes the customization process even easier (and a little fun if you ask me).
5. Scale with confidence
Adding new features and functionality is cool… but you also have to consider how this might impact your business negatively. If you have to build it yourself, you should consider the cost of support, development, and ongoing maintenance. You might need to hire more people, which can take a lot of time to get right (and eat up your budget), especially during the startup growth phase of your business.
Fortunately, when you use an external WYSIWYG editor for your email tool, you can save on costs and get started much sooner because you don't have to create or update the text editor component yourself.
TinyMCE is a trusted component used by thousands of apps and millions of content creators around the world. The team at Tiny provide:
Rock-solid engineering - Bulletproof and stress-tested code
Detailed documentation - Everything from quickstart guides to advanced topics
Enterprise-grade support - Get priority responses, fast access to bug fixes and security patches, along with the help you need to confidently install and customize TinyMCE
With the best-in-class WYSIWYG editor and a supportive team driving it, you can scale with confidence, knowing that you have a reliable text editor component that will continue to work for you, long-term.
Try TinyMCE
Want to see how TinyMCE might fit within your email marketing software? Start with a free 14-day trial of our Cloud Professional plan.
We've put together a guide specifically on how to get started with TinyMCE in email marketing tools.
You'll find that integrating TinyMCE into your favorite networks is straightforward. Check out these guides on our most popular integrations:
And for more information about customizing TinyMCE to suit your specific UI/UX, start with our guide on how to build branding into your product design with a WYSIWYG HTML editor.
Or contact us to find out more about how TinyMCE can help build on your existing email marketing software features, enhance your product, and give your customers the best possible experience.