PRODUCT-LED GROWTH
Innovations and CRM trends to watch
Published August 17th, 2022
Building customer relationships isn't a fresh idea. Genius ad man, Lester Wunderman, coined the phrase 'customer-centric' in the late 1960s to signify the transition from mass media advertising to more personalized methods and channels. That movement became direct mail, then direct marketing. And like it or not, everything that's now done in customer relationship management can be traced back to its swinging sixties genesis.
Di Mace
Marketing Communications Manager at Tiny
---
A trailblazer in the advertising industry, Wunderman focused on delivering sales to his clients. Long before anyone else, he understood the value of keeping frighteningly detailed records of a customer's buying habits. He believed that a business was well served in knowing absolutely everything about its best customers, and to reach them in the places, at the times and in the ways most likely to make a sale.
He aimed to create a one-to-one relationship with them.
To keep that relationship going, throughout the 70s and 80s he counseled his clients that once a buyer's business was earned, the company should endeavor to keep it. He designed groundbreaking campaigns for them, like the first customer rewards program (American Express), the first magazine subscription card, and toll-free 1-800 numbers (Toyota). Arguably one of his greatest inspirations was the use of the postal ZIP code system for direct marketing.
That single achievement fundamentally altered access to consumers within large databases and paved the way for many other search and analysis tools now routinely used in Customer Relationship Management (CRM) platforms.
While speaking at Forrester's 2007 Marketing Forum, Wunderman (then aged 87) foretold the changes and innovations that have since come to pass within the far-reaching realm of CRM.
The business of advertising is to create relationships between buyers and sellers. We used to be in the business of direct marketing – now we're in the business of relationship marketing. We will eventually move on to personal marketing, which will be facilitated by the use of data.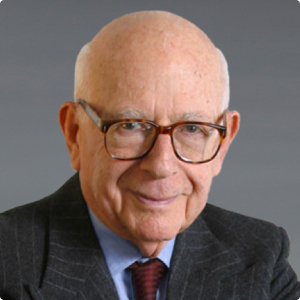 Lester Wunderman
Creator of modern-day direct marketing
Since then, CRM software has streamlined customer communications, aided the segmentation of customer files, and made use of personal attributes captured during product and sales discussions, order processing and billing. Just like Wunderman manually once did, the value of each customer is tracked, the messages they're responsive to are noted (along with the actions they take) and work is done to nurture and deepen those relationships.
Lester Wunderman would be proud.
Who's Lester Wunderman?
He was named the Father of Direct Marketing after his 1967 speech at MIT where he identified, named, verbalized and defined the term 'Direct Marketing'. Author of the books "Frontiers of Direct Marketing" (1981) and "Being Direct"(1997), he was also a Speaker, Chairman and founder of Wunderman (the original and largest global direct marketing advertising agency) and was named one of twenty "Advertising Legends and Leaders" by AdWeek Magazine. In the July 23, 2001 issue of Time Magazine, Mr. Wunderman (along with David Ogilvy and Sergio Zyman) was heralded as "Great Pitchmen over the Years."
What is CRM?
Customer relationship management (CRM) aims to organize your current and prospective client contact information so that you can improve your overall customer experience, monitor feedback and nurture relationships with your customers. Its implementation leads to greater organization and efficiency, better communication, more effective customer service and higher customer satisfaction.
However, CRM isn't simply a contact list. It empowers your team to build more effective relationships and provide an exceptional customer experience throughout the customer journey – from evaluation to purchase and beyond.
CRM software
Today, when you hear about CRM, it mostly refers to CRM software (systems or platforms), which consolidate and streamline your customer communications and replaces the multitude of spreadsheets, databases and apps that many businesses use to track customer data.
Using a CRM, your entire team can easily access customer details at exactly the right time, to deliver outstanding service, or close a sale.
The technology can be used in any kind of industry or service, with CRM products generally offering marketing, sales and customer service either as modules or an entire solution package – on-premise or via a cloud CRM system. With the growing movement to remote working, cloud systems are now often the preferred option, so it can be accessed through any browser and is quickly deployed, used and upgraded.
Origins of CRM software
Disorganized sales contact data isn't new. For what seems like forever, the most important business data has been spread across multiple systems and people, making it difficult to leverage that information and collaborate on sales. At first, the information was carried in business owners' heads, then notebooks and as computers emerged, things started to change.
The modern CRM systems' origins can be traced back to the late 80s and 90s, when Content Management Systems (CMSs) were developed. From there, specific contact management software was developed that answered the exact needs of sales and marketing. Here's a quick snapshot of the timeline:
History of CRM Software
Early 20th century
Book or ledger
Early 1970s
Mainframe Computer
Early 1980s
Database Marketing
---
Late 1980s
Content Management System (CMS)
1993
Sales Force Automation (SFA)
---
Early 2000s
SaaS/Open Source/Cloud-based CRM
More recently, CRM has shifted even further towards social and mobile interactions, where businesses are now having-and-tracking two-way conversations.
As Lester Wunderman predicted, companies have moved from transaction to interaction – coming full circle back to his roots as a delivery boy, where he made his wages through tips from customers. His unchanging ethos – whether a delivery boy or agency Chairman – was that increasing the value gained from your best customers was of the highest importance.
Today, CRM systems have transformed a simple contact management tool into complex programs that touch almost every aspect of the customer experience. Its powerful features and expanding integrations have positively grown the global CRM market size and usage.
Global CRM market size
According to Fortune Business Insights, the global customer relationship management market is projected to grow from $63.91 billion in 2022 to $145.79 billion by 2029, at a Compound Annual Growth Rate (CAGR) of 12.5% over the forecast period. As many of the major market players are located in the North American region, the US market is expected to show the greatest growth.
Growth drivers
Over the post-pandemic years, it's expected that the rising demand for automated engagement with customers, improvement in the scope of digital operations, and the enhancement of customer experience and services will all drive the demand for CRM solutions globally across various industries.
According to a survey report by PWC Experience Center, around half of the organizations stated that digital transformation aided them in enhancing their customer experiences. As a result, organizations are deploying a CRM system as part of their transition to customer-centric services.
Growth limitations
The growing number of data breach incidents through CRM is of concern for software providers. CRM software stores vast amounts of critical personal and confidential information for business and people. Therefore the safety and security of such critical information is of critical importance to organizations.
In addition, governments are enacting stringent data rules, such as the General Data Protection Regulation (GDPR) and others, to protect consumer information.
Change insights
Key insights from a Grand View Research global report on CRM 2022 - 2030 include:
"Emerging technologies, such as cloud computing technology, Artificial Intelligence (AI), machine learning, and the availability of various service models such as Software as a Service (SaaS), Infrastructure as a Service (IaaS), and Platform as a Service (PaaS) are projected to drive the market over the forecast period."
"According to industry estimates, over 91% of organizations with more than ten employees in their workforce use customer relationship management systems."
"... factors such as efforts to accelerate business content, shifting their strategy from push marketing to pull marketing, and providing real-time communication, will empower organizations to adopt customer relationship management solutions over the forecast period."
SaaS CRM market statistics
According to a report by Technavio, the SaaS customer relationship management (CRM) market witnessed a YOY growth of 14.14% in 2021 and is expected to increase by US$44.17 billion from 2020 to 2025. However, the market's growth momentum will decelerate at a CAGR of 14%.
The growth of the global SaaS CRM market is increasing due to the migration of business operations from on-premise models to cloud-based models for easier remote-base usage. The inherent benefits of cloud computing – such as scalability, reliability, and high-resource availability – are driving enterprises to adopt cloud architecture for their business models.
However, factors such as data security concerns may impede the market growth.
For small- and medium-sized enterprises (SMEs), the rise in the deployment of cloud computing and SaaS has made CRM applications more affordable. The increasing adoption of SaaS CRM by SMEs is one of the key SaaS customer relationship management market growth drivers.
CRM market leaders
Key providers include:
Salesforce.com, Inc.
Microsoft Corporation
SAP SE
Oracle Corporation
Adobe, Inc.
Zoho Corporation Pvt. Ltd.
Creatio
SugarCRM, Inc.
Copper CRM, Inc.
Insightly, Inc.
Market players continue to form strategic alliances with other players in order to increase their market position and generate greater brand awareness and usage. In the 2021 Gartner Magic Quadrant for CRM Customer Engagement, Salesforce, Microsoft, Pegasystem, Zendesk Oracle and ServiceNow were all named 'Leaders' in the market (see image below).
Get started with TinyMCE for CRM
Start building using our CRM editor starter config and a free 14-day trial.
Or see a demo and talk to an expert
Explore TinyMCE for CRM
CRM rich text editor advantage
The inherent power and data contained within a CRM is clear. What else affects the implementation of a CRM system or upgrade within an organization? The rich text editor that's embedded in the CRM software.
Integrating the best CRM editor components in your tech stack can help you achieve your goal of customer centricity, increase your sales and in many cases increase both the engagement with and quality of the outputs from your CRM.
Increase engagement
A WYSIWYG editor creates an experience that's loved by users – with many reporting 85% increases in engagement and readability.
Improve productivity
A WYSIWYG editor experience reduces content creation time by 90%. Over a year, your users could save thousands of hours in their workflow.
Maximize developer output
Comprehensive documentation and customizability allows developers to mold rich text editor components into a CRM solution that perfectly fits their needs – saving up to six months' of developer time for each new feature.
CRM innovation
Prophetically, in his ground-breaking 1967 MIT speech on direct marketing, Lester Wunderman predicted the future of CRMs:
A computer can know and remember as much marketing detail about 200 million consumers as did the owner of a crossroads general store about his handful of customers. It can know and select such personal details as who prefers strong coffee, imported beans, new fashions and bright colors. Who just bought a home, freezer, camera, automobile. Who had a new baby, is overweight, got married, owns a pet, likes romantic novels, serious reading, listens to Bach or the Beatles.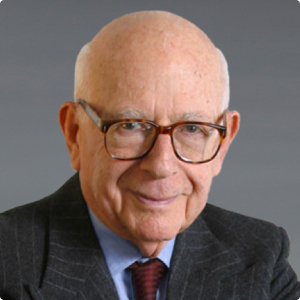 Lester Wunderman
Creator of modern-day direct marketing
To make the most of those details, Wunderman predicted that buying would evolve to a point where the breakpoint between a sales pitch and making a purchase would be almost invisible – or, as he put it, "where advertising and buying become a single action."
We are close to reaching that point.
Some of the most forward-thinking CRM providers are integrating artificial intelligence (AI) into their software. As more data is gathered, it's being more efficiently processed using machine learning (ML), and more accurately predicts how customers are likely to interact with your brand, based on their past experiences and behavior.
With the help of big data, CRM systems are now more closely focused on understanding the customer data that's been collected. It's being turned into knowledge and actionable information that enables businesses to target campaigns and finitely personalize their offerings on a granular level, making it almost impossible to resist saying 'Yes'.
Trends shaping the growth of CRMs
Customers' expectations may change. One thing doesn't: know your customers. Not unlike Lester Wunderman's approach to his work and his client's growth, customer centricity remains the northstar that all growing businesses must follow.
Your CRM lets you follow that northstar.
It's become the nerve center that contains every piece of relationship intelligence, along every customers' timeline. And the future contains even more tools to map that journey.
The CRM trends you need to track
In 2010, at age 90, Wunderman was still spouting pearls of wisdom, "We're in the death-knell of one-way conversations and the birth of the dialog system of marketing. The secret of the future is to listen to the customer, not to talk to him."
His words epitomize the coming CRM trends.
CRM Trend 1
Voice, conversational UI and self-service CRM
Thanks to Siri and Alexa, voice assistants aren't really new. The 2021 year was important for the voice AI market and some CRMs are already utilizing voice assistants. A report by Statistica predicts that by 2024, the number of voice assistants will reach 8.4B units. This trend is likely to rapidly expand, with CRM capabilities extending to include the recording of voice meetings, creating transcripts and identifying topics or words that have a specific meaning.
Currently, chatbots mainly aid customer service efforts, however, we're slowly starting to see chatbots moving from text to voice. In the coming years, chatbots will use Natural Language Processes (NLP) and conversational capabilities to comprehend customer inquiries and provide an appropriate response.
Self-service chatbots already utilize AI (see trend #2). With a CRM in place, self-servicing systems can predict customer requests and needs, look up existing customer information and answer questions much quicker than their human counterparts. This enhancement saves time and optimizes sales resources for more valuable engagement.
Likely future trends include tracking comments, likes and shares in a central place, providing insights into long-term social media trends (see trend # 4) and behavioral patterns of customers.
They'll also recognize when an answer doesn't satisfy the customer and seamlessly move them to a live salesperson.
---
CRM Trend 2
Smarter CRM through AI, ML and IoT
In this second trend, CRM is more tightly integrated with AI, ML and the Internet of Things (IoT). The rise of predictive analytics adds unprecedented power to the data collected, while also making it easier for businesses to understand their customers and predict future buying trends.
AI is already appearing in business intelligence, automation and APIs as well as conversational user interfaces (UI) and self-service (see trend #1). In B2B, it's mainly used in communication automations and building data-driven business models that rely on CRM systems. AI-driven chatbots and automations, reduce the time spent on manual tasks like automatically delivering leads and data directly to sales and marketing.
AI-powered CRM is able to analyze, summarize, predict, recommend and cross-sell/up-sell based on the customer's historical data. One of the biggest benefits of this trend is the removal of a huge burden of manual tasks – with both AI and machine learning (ML) having a huge capacity to do tedious, time-consuming tasks.
CRM systems will also connect to IoT feeds – from smart home devices, electronic white goods, wearable health monitors and security scanners. IoT integrated CRMs can provide insights on customer behavior, proactively detect product issues before a customer does, and automatically create a support ticket for your team to address as soon as possible.
See TinyMCE in action
Check out our interactive product demos and discover all the features packed into TinyMCE.
Get TinyMCE Free
---
CRM Trend 3
Hyper-personalization through CRM data
In the years ahead, a critical CRM trend is to build an even more personalized experience. According to a 2021 McKinsey study, "Consumers don't just want personalization, they demand it." Over seven in ten of those surveyed expect personalization and get frustrated when businesses don't bother. A similarly high proportion expect relevant and tailored communication, while over half expect a positive onboarding experience, and want the company to celebrate their achievements, follow-up, and send recommendations.
Personalization has been a long-standing core tenet of customer relationship management.
Companies risk revenue and reputation if they're not already satisfying the demands for personalization, let alone rising to the next level challenge. The McKinsey report also noted that companies who excel at personalization generate 40% more revenue than non-personalization practitioners – ensuring the effort put into knowing your customers delivers a high return on the investment.
Responding to the higher demands of customers is now possible through the intelligent, real-time capabilities of AI (see trend #2).
However, the customer experience must be hyper-personal to each customer, especially when they're engaging with an automated sales and ordering system. As an example, every homepage that Amazon creates is unique to each customer, depending on that customer's shopping, wish lists, browsing, and many other data points.
Part of the challenge ahead is to interpret customer data in the correct context, a hurdle that artificial intelligence and natural language processing (see trend #2) can help to overcome.
WYSIWYG HTML text editor essentials for personalized CRM communications
A WYSIWYG editor includes easy to use, feature-rich options that enhance users ability to personalize communication and enhance deeper engagement:
---
CRM Trend 4
Mobile CRM and Social CRM explodes
The world's workforce is becoming increasingly remote. So a CRM experience that's widely accessible on different devices is essential for them to maximize their knowledge work capacity.
Mobile CRM is the ability to use CRM features from any mobile device and provides even more freedom and flexibility to work, regardless of your location. Universal apps and components that work seamlessly across platforms, operating systems, and screen sizes let sales and marketing professionals be more productive without being tied to their desk.
The realm of Social CRM is the most anticipated trend in the CRM industry – where businesses gain valuable customer insights from the data made available on social media. Recent studies have shown that social media data analysis can measure brand reputation, reveal beneficial brand partnerships, and discover shifting market structures in a way that wasn't previously possible.
Therefore, leading CRM systems will go beyond simple integrations for social media and transform themselves into Social CRM. Social media sales and service processes will be an integral part of each step of the buyer's journey, the sales funnel, relationship building, and customer service – leveraging them all to create better customer relationships.
WYSIWYG HTML text editor essentials for Mobile CRM and Social CRM
Both the Mobile CRM and Social CRM trends rely on anywhere, any time access to information, so your customer relationship management software needs to include a text editing component that's optimized for mobile devices. It must:
Automatically adjust to different size screens and devices
Work across multiple popular web browsers without breaking the HTML
Output HTML that's consistent, despite the different ways users type and format text inside the editor
Support social messaging
Ability to respond to customers on the move, in real-time and track it within the CRM
---
CRM Trend 5
Industry specific and channel-less CRM
There are plenty of industry-specific CRM solutions that boast specialized features to help companies remain competitive in their niche. With some industries (real estate, manufacturing, hospitality, insurance, construction) already having an industry-specific CRM, this trend is expected to go viral in coming years.
In contrast to omnichannel CRM, which involves meeting customers in all the channels they use, a channel-less CRM approach puts less focus on communication channels. In a channel-less CRM strategy, your customers are at the center of CRM processes, from start to finish. To support this, its expected CRM tools will integrate AI (see trend #2) that aids more intensive customer data gathering.
---
CRM Trend 6
Whole-of-customer experience
As always, Wunderman had some thoughts on this topic: "Your share of loyal customers, not your share of market, creates profits. Spend more on the good customers you have."
The sixth CRM trend encompasses closer internal alignment and the shared use of tools – especially between sales and marketing – to better focus your sales efforts.
When the same CRM platform and strategies are used across sales and marketing, touch points are centralized, key business intelligence is accessible and it's easier to focus on the right leads, instead of more leads. Sales teams performing Account-based Selling (ABS) can rapidly create accurate buyer personas through a Customer Data Platform (CDP) and significantly augment the customer analysis capabilities of regular CRM systems.
What's a Customer Data Platform (CDP)?
Customer Data Platforms (CDPs) integrate all available customer touchpoints, interactions, and other relevant data – representing a significant advancement for CRM practices.
CRMs are also rapidly moving towards the support of an Account-Based Marketing (ABM) go-to-market (GTM) strategy. This GTM approach aligns sales and marketing teams around a set of strategically defined target accounts, and each account is treated as a market in its own right.
The selected accounts represent significant higher growth opportunities and using the CRM, account-based communications are personalized according to the customer's current initiatives, challenges and activities. Decision-makers can also utilize the CDP to obtain a more comprehensive data set for calculating customer lifetime value, acquisition costs, and other key metrics.
In this trend, the synthesis of CRM and CDP transforms the sales funnel from a rollercoaster, to a lift, where customers are personally journeyed through the funnel toward greater expansion and growth.
What's an Account-based marketing strategy?
Account-based marketing (ABM) is a strategic B2B approach where you target a select group of best-fit accounts that represent significant higher growth opportunities. The 2020 Gartner Technology Marketing Benchmarks Survey observed increases in key marketing and sales areas after implementing ABM.
Future of CRMs
In his book, "Being Direct", Lester Wunderman pronounced:
Data is an expense – knowledge is a bargain. Collect only data that can become information, which, in turn, can become knowledge. Only knowledge can build on success and minimize failure. A company is no better than what it knows.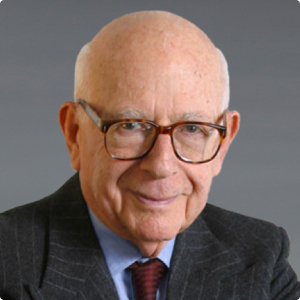 Lester Wunderman
Creator of modern-day direct marketing
As always, Lester was right. Since he initiated the concept of customer-centricity, customer relationship management has grown to become every company's essential tool and is considered the most valuable tool for every business. Together, they achieve remarkable customer experiences.
By embracing the ever-changing CRM trends, companies will flourish. Those who don't, will fail to meet their customer's expectations. That's why CRM is the most valuable tool for every company.
It's the knife to your fork 🍽
Related Articles
Subscribe for the latest insights served straight to your inbox every month.