Thirty-two of the 100 fastest growing companies in both 2018 and 2019 were in the technology sector. Now, more marketers than ever are faced with two challenges: a highly technical subject matter and a tech-savvy audience.
Tech marketing teams that want to authentically engage their audiences need a technical expert on their side - whether it's an in-house developer or developer-turned-marketer.
Including developers in our marketing has been an important part of our strategy here at Tiny, so we thought we'd share a bit about the benefits and how we do it.
Benefits of involving a developer in your marketing
Understand the audience
Good marketing always comes back to the audience, and there's no better way to understand the audience than to become them. In other words, if your audience consists of developers, you'll have a much better chance of understanding their goals, problems, wants, and needs (and how to market to them) if you're a developer, or you have a developer on your marketing team.
When you collaborate with a developer, you'll know what issues matter most so you can talk about your product as a logical solution. Another cool benefit is that you'll be able to speak in your audience's language, using the specific tone and words that connect best with them.
Get the technical details right
Developers love details. After all, a tiny missed detail in the wrong spot could create a very big bug.
Developer marketing needs the same attention to detail so that the audience knows they can trust the accuracy of any claims and tutorials. If you get technical details wrong, you risk losing the trust and respect of your audience. The only way you can be sure that you're publishing accurate content is if someone with firsthand knowledge and experience as a developer reviews it.
Authority
When reading content, your audience wants to know who you are, why they should listen to you, and why they should care. This is especially true when it comes to technical topics, where accuracy and up-to-date information matters.
Without firsthand technical experience, your marketing team won't have the weighty authority that your in-house developers bring. This was confirmed with Stack Overflow's 2019 Developer Survey, where respondents were asked about types of content they were most interested in, with tech articles from developers coming out on top.
Storytelling
Your marketing team may be able to share research and rehash content that's already out there - and make it engaging. But they don't have the firsthand experiences needed to tell stories. And storytelling is one of the most powerful marketing tools. Developers can share their lived experience and provide real examples, which is not only engaging to the audience, but also leads to more original content.
Authenticity
Authentic brands don't emerge from marketing cubicles or advertising agencies. They emanate from everything the company does...
Involving developers will help your tech marketing team talk about your product and the challenges faced by developers in a much more authentic way. Your developer audience is more likely to see your brand as "like us" and part of their tribe.
7 ways you can involve developers
Here at Tiny, we involve developers in a few different ways:
1. Get input from in-house developers
When creating content, set up interviews with your in-house developers to get their technical insights and experiences. This is a good way to get their input without them spending a whole day writing their own content… or to get input from someone who doesn't feel confident with their writing.
You can also get their input by asking them to run their eyes over content before it goes live. That way, they'll be able to spot technical errors and anything that won't jive with the audience.
2. Get your developers to write a blog
All your developers should write blogs, if they feel comfortable doing so. While their expertise can benefit your company (and audience), it can also benefit your developers personally, by:
Helping them practice communicating their ideas
Increasing their visibility
Building their network and authority
Giving them opportunities feel good about helping others
Side note: Marketing is a little outside the box for most developers, so it's understandable if most don't know where to start. Check out this blog we shared on how developers can face their fear of marketing.
3. Get developers to write documentation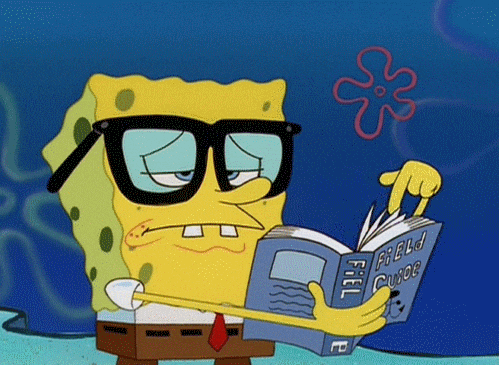 Documentation isn't always seen as marketing, but it can be (check out this talk I did on marketing and the value of documentation).
Often, the people who make your software are the perfect ones to write documentation that explains how to use it. Great documentation is also a huge part of your developer experience. It can help get potential customers over the line by making them feel confident in your software, while helping to retain existing customers because they'll find it easier to configure your app.
4. Accept guest posts from developers and partners
We're fortunate enough to have some really smart developers in our audience who use TinyMCE in their projects. These developers and partners are the perfect people to contribute how-tos and insights on our blog. Some of our favorite guest posts include:
Most of our guest posts are written specifically for the Tiny blog, but in some cases, they were originally published elsewhere.
5. Promote audience content
Sometimes your developer audience will post their own content about your product or about issues that your audience cares about. We love to promote this content because it's a win-win - our best customers get more visibility on their content, and we get external validation that our products are helping people. Some audience content we've linked to in the past includes:
Plus, in our previous blogs, we've linked out to several developer projects and content:
6. Hire an ex-developer turned marketer
Although I work on the marketing team at Tiny, I am also a computer scientist. I'm not on the tools much anymore, but with a PhD in software and security verification methods, plus six years as an information security scientist, I have an advantage that helps me understand and connect with the audience. Plus, it helps me write about technical topics on Tiny's blog and throughout our documentation.
7. Encourage your team to share content with their networks
Promoting your content is just as important as creating it, and promotion is best done by your whole team, not just your marketers.
Many of your development team will have a small (but quality) network of connections from previous roles, studies, and projects. If they share a link to your company's content on their LinkedIn or Twitter profiles, it can help get this content in front of the right people at a much greater scale.
By the way, for content promotion ideas, check out our article on how to promote a blog.
Get started
When your marketing team is tasked with highly technical subject matter or a tech-savvy audience, the best way forward is to work with a developer. In my opinion 😜 
Here are a few ways to get started:
Get familiar with the product - Even if you're not a developer, get hands-on with the products so you understand what you're marketing
Talk to your audience - Find out what kind of content they're interested in
Talk to your developers - See what they're able to contribute
Make a plan - Match up the person with the right technical knowledge to the topic… and go from there!
By the way, if you'd like to write a guest post on the Tiny blog, check out our call for content and let us know what you've got in mind. We're always keen to share useful tips and interesting stories with our audience.