Tiny is over the moon to announce that NASA is using the open source-powered TinyMCE editor.
To celebrate the arrival of our intergalactic friends to our ever-expanding community of users, we present 6 things Tiny and NASA have in common.
1. Ambitious goals
NASA drives advances in science, technology, aeronautics, and space exploration to enhance knowledge, education, innovation, economic vitality and stewardship of Earth.
Tiny drives advances that enable developers to provide people with simple, yet powerful, ways to communicate - to inform, educate, connect, and inspire change.
Nothing in science has any value if it is not communicated.
NASA is synonymous with science, as Tiny is synonymous with content creation. So we are excited by the possibilities that the combination of our respective goals in science and communication will bring.
2. A commitment to open source
Open source projects, products, or initiatives embrace and celebrate principles of open exchange, collaborative participation, rapid prototyping, transparency, meritocracy, and community-oriented development.
NASA and Tiny both know that the best ideas can come from anywhere.
By opening up our projects for all to see, we are inviting more enthusiasts, beginners and experts alike, to contribute to our ambitious goals and learn from each other as a community.
Since 2003, NASA has released more than 60 software projects under the NASA Open Source Agreement (NOSA). Its first commit to GitHub was in June 2011 with the WorldWind virtual globe API, and more recently it open sourced its Mars rover design for high school students and other space enthusiasts to learn from.
Tiny has over 40 open source projects, with TinyMCE, its flagship open source WYSIWYG HTML editor, first released in March 2004.
3. Exploring new frontiers
When we think about innovation in space exploration, we often think about planet discovery and faster rockets.
Earlier this year, NASA completed 51 months of testing on the RS-25 engines that will power the Space Launch System (SLS), the most powerful rocket ever to be built, which will open up new possibilities for scientific missions to the Moon, Mars, Saturn, and Jupiter.
The RS-25 engine (aka the Clark Kent of engines) is not a new technology. It was used for decades to propel the space shuttle. But because of its high performance and reliability, it will continue to be used for the SLS. According to one article, "[W]hen ignited, the engines will reveal their 'Superman' identity -- pushing the SLS 73 times faster than an Indianapolis 500 race car."
At Tiny, we also take pride in the fact that we are pushing boundaries and opening up new possibilities, in our case, for content creation, with years of experience and maturity behind us as well.
When we think about the future of work and how technology plays into that, we think of mobile, real-time collaboration, design thinking, automation, and artificial intelligence. And these are indeed the areas in which Tiny is investing a lot of its time and resources.
This year alone, we launched the most advanced WYSIWYG HTML editor yet, TinyMCE 5.1, featuring an unsurpassed mobile WYSIWYG experience, with support for premium productivity tools that enable users to manipulate and publish content faster.
4. Excellence in engineering
It's not rocket science...
But it is incredibly difficult to build a rich text editor. Just ask our engineers, or other developers who have created one of their own, or those who have attempted to build their own but ended up using ours instead.
In the same way that NASA hires the best of the best for the task at hand, so do we. You just have to read some of our recent blog posts, by our talented engineers, to get an idea of the innovations and forward thinking in our...space...as it were:
But excellence is possibly best measured by how others view us. In the software industry, products are referred to as sticky when they're known to provide real and significant value for users, resulting in them wanting to use it again and again. And again.
From email marketing to the world's leading journalism, TinyMCE is a core part of great content creation experiences.
Our user engagement numbers are up, our average customer value is up, and our churn rate is down compared to before we started using TinyMCE.
If NASA is comparing its rockets to Superman, then Tiny's editor is Spiderman, because it's super sticky.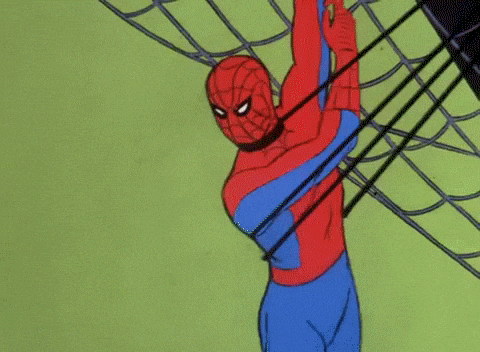 5. The belief in important Tiny steps
Neil Amstrong's quote is one of the most well known and often uttered phrases in the world. It says so much about the significance of a usual action in an unusual context.
At Tiny, we, too, know we are mere mortals, doing the usual things and asking nothing unusual from our users. But, similarly, we are working to create unusual contexts in which usual actions become so much more - in our case, in terms of the future of work and how we communicate and do business.
For instance, you'd think there's nothing unusual about copy-paste. We've been doing it since Larry Tesler first invented it in the 70s. Who would have thought there was any room for innovation around it? But, at Tiny, we've created a context in which copy-paste makes a significant impact on businesses all around the world.
PowerPaste takes Microsoft Word content and translates it into HTML. It was a relief to find a product that alleviated our main challenge.
PowerPaste is just one Tiny feature that TinyMCE provides to save time and increase productivity. In addition to continuous improvements and innovations to the core editor, each Tiny plugin is another step in our ongoing journey to provide the best content creation experience possible.
6. A devoted support team
Okay, so, at Tiny, we don't have a mission control room fitted out with rows and rows of screens, buttons, concerned faces, and machines that go ping, but...
Whether you are looking for solutions to your content or productivity needs, or you have questions about how to get started with TinyMCE, we do have a devoted, friendly support team who is ready to help out at any time.
Contact our team to talk through your particular requirements.