In 2020, software development looks a little different from 2019… and all the years that came before. Of course, the tech world is fast-moving and there's always change. But most developers will agree that in 2020, we've seen the environment move faster than ever.
Developers need the right tools, resources, and knowledge to keep up in the new work, business, and tech environment. They need to keep up to date with soft skills, marketing skills, and be ready to adapt as the situation changes.
While perhaps the ideal developer survival kit might look a bit like this delicious care package of bananas and muffins that was delivered to me in the early days of COVID-19 (plus lollies, chocolate, chips, and something caffeinated), we're giving you everything we can in blog-form (and it's a lot healthier, too). Check out these insights on current trends to help you navigate the changing developer environment in 2020.
Agile and adaptable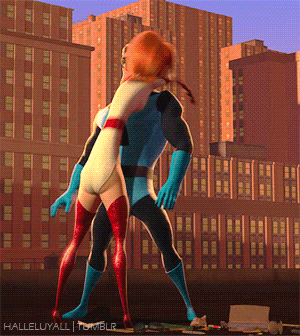 Being agile and adaptable is more important than ever in 2020. That's because developers need to stay focused on the customer's needs in a fast-changing environment.
Agile development teams are able to adapt their approach and ensure a product keeps up with changes in the market. In practical terms, agile involves operating in small, self-contained teams, communicating more regularly, and doing smaller releases more frequently.
It's also important to be aware of what's going on around you so you can adapt. Developers need to be ready to move into different technologies and environments, and be open to changing requirements, new ways of working, and new job opportunities.
Read more about adaptability and agile development in our previous articles:
Fluctuating work opportunities
In an unstable work environment, tech jobs aren't immune to the fluctuations. Glassdoor's monthly job market report in March 2020 revealed that there were fewer tech positions open, although the impact is slightly buffered by a greater number of tech jobs in early 2020. Overall, the outlook is still good, with technology jobs making up eight of the top 15 jobs on Indeed (based on the number of job postings, titles, job growth, and salary). These jobs include:
Software architect
Full stack developer
Development operations engineer
Java developer
Data scientist
IT security specialist
Product owner
Data engineer
Cloud engineer
IT technician
That said, with fluctuating job activity and market uncertainty over the coming 12-18 months, we can expect:
More developers choosing to stay with their current employer for stability
Increasing competition for jobs
More freelance and contract roles
Consistent demand for tech skills to help organizations improve productivity and adapt to the new environment
Mike Morris, CEO of Topcoder and Crowdsourcing Global Head for Wipro, says, "As organizations move to home and virtual work settings, the shift to on-demand technical talent is logical and helps organizations stay productive despite the disruption."
Rise in remote
Remote work was already on the rise before 2020, but this has rapidly accelerated, with many companies adopting extensive remote work policies to encourage social distancing. A survey by Global Workplace Analytics showed that 77% of employees were working from home full-time, compared to just 9% before the pandemic.
The tech industry was well-positioned for this kind of disruption, since many developers and software engineers can easily work from a home office, and many of them were experienced with remote work and distributed teams. But for many teams, working remote has still come with challenges, like:
Adjusting to a home-based environment
Learning new remote collaboration tools
Finding new ways to socialize (despite many developers having a reputation for introversion, most survey respondents said they prefer face-to-face conversations over online chat)
Trying to maintain productivity and focus while caring for children at home
Learning how to unplug after the workday is over
Developers have overcome these challenges with a variety of approaches. Most teams use Slack, Zoom, and other collaboration tools to stay connected throughout the workday. Multiplayer online video games can also offer a great way to bond with team members while they're not in the same room, as well as encouraging teams to talk about non-work related topics, too. 
Here at Tiny, we've been playing Popcorn Garage and Popcorn Garage 2. The first one we did as a competition and the second one we did collaboratively as a team over Zoom. Although, the competition in the first one became more collaborative towards the end, as it was becoming harder to find the last remaining items. At that point, the Slack messages were pinging about 3 times a second!
If you're looking for ideas, check out this article on team building games for remote workers.
Getting ready for the "new normal"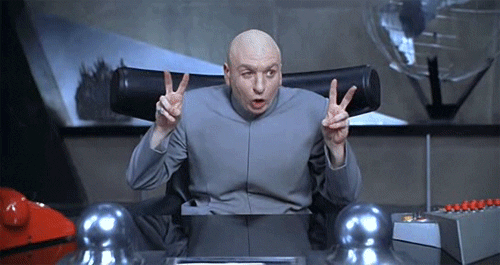 What about the future? What can developers expect as workplaces return to a "new normal"? It's safe to say that even as social distancing rules begin to relax, the remote work trend isn't going anywhere. Data is only just beginning to trickle through from the first half of 2020, revealing that:
But for those development teams that expect to return to office-based work mid-late 2020, it's important to start making a plan to enable a smooth transition. Get ready by:
Talking to your team to get their feedback and input
Developing a plan for what the first day back in the office should look like
Identifying any short and long-term changes that need to be made to keep your team safe, comfortable, and happy
Sticking with new ways of working and collaborating that have served your team well over the last few months
Exploring ways to blend remote work with in-office work to allow greater flexibility in future
The rise and fall of technologies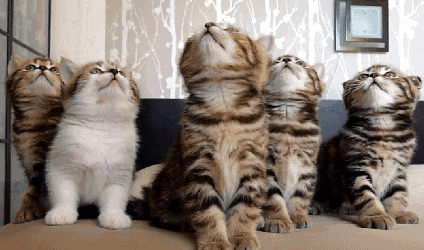 Surveys reveal that some technologies are increasing in popularity in 2020, while others are falling out of use. Stack Overflow's 2020 developer survey ranked the following technologies in the top 5 for their category.
Technology

Percentage usage

Programming, Scripting, and Markup Languages

JavaScript

67.7%

HTML/CSS

63.15%

SQL

54.7%

Python

41.1%

Java

40.2%

Web Frameworks

jQuery

43.3%

React.js

35.9%

Angular/Angular.js

25.1%

ASP.NET

21.9%

Express

21.2%

Other Frameworks, Libraries, and Tools

Node.js

51.4%

.NET

35.1%

.NET Core

26.7%

Pandas

15.5%

TensorFlow

11.5%

Databases

MySQL

55.6%

PostgreSQL

36.1%

Microsoft SQL Server

33.0%

SQLite

31.2%

MongoDB

26.4%

Platforms

Linux

55.0%

Windows

53.1%

Docker

35.0%

AWS

26.7%

Android

26.2%
Of course, it's up to you to decide how high your technology stack should go. It's not practical to know the ins and outs of every popular piece of tech. Pick a few current languages and frameworks that make sense for the projects you're working on, and be ready to adapt as you go along.
It's also important to be aware of less popular or newer options that are moving up, as these may offer new features and help you stand out as an early adopter of a soon-to-be in-demand technology. 
The 2019 State of JavaScript survey revealed that satisfaction and interest are mostly decreasing across key front-end and backend frameworks, though some at a faster pace than others:
Framework

% change in interest from 2018-2019

% change in satisfaction from 2018-2019

Front end frameworks

React

-7%

-2%

Vue

-6%

-4%

Angular

-2%

-3%

Ember

-2%

-14%

Preact

-3%

-6%

Svelte

New

New

Back end frameworks

Express

+1%

-1%

Next.js

+7%

+3%

Nuxt

New

New

Gatsby

New

New

Koa

+1%

-5%

Feathers

+3%

-16%

Meteor

0%

-10%

Sails

+1%

-2%
Read more about the most popular JavaScript frameworks in our article on Vue vs React vs Angular. 
How Tiny can help you prepare your apps for 2021
With an ever-increasing focus on user experience, you'll want to make sure your apps are as user-friendly as possible. Consider incorporating a powerful and reliable rich text editor like TinyMCE in your apps to provide your users with the best content creation experience.
Tiny easily integrates with today's popular JavaScript frameworks. For info on how to integrate TinyMCE with your favorite framework, check out these articles:
Recently, we integrated TinyMCE with a real-time chat app on Deno!
Download the 2020 developer checklist
We've put together a handy checklist that covers many of the trends and tips we've mentioned here. Download the checklist and see what areas you need to work on over the coming months so that you're ready for the second half of 2020 and beyond.
If you'd like more tips and resources for developers, make sure you follow us on Twitter at @joinTiny and subscribe to get Tiny's weekly blog updates.