developer insights
Rich Text Editor 2021 Survey found surprising challenges and key features
Published November 10th, 2021
In June 2021, nearly 500 developers, users and contributors from 35 countries shared the sometimes harsh realities of working with Rich Text Editors (RTE).
Di Mace
Communications Specialist at Tiny
---
They told us how RTEs are working for them: Nearly 35% said they're using them to build websites, while the widening range of use cases are challenging the breadth and depth of RTE knowledge and skills to regularly deploy code. That's where comprehensive documentation and support both play a key role.
Details of a less obvious but perhaps more important shift were also shared – that their deepest challenges lay in the editor's user experience (or lack thereof) and in obtaining sufficient internal skills and expertise to integrate and maintain the software.
Finally (and some would say most surprising), in a world where new technology, feature sets and upgrades attract the maximum attention, it seems the formula for RTE success is surprisingly uncomplicated. New features are best kept simple, without fancy innovations and an easy and secure user experience is the must-have.
Aspects that you'd assume would be hot topics – AI, collaboration, and drag-and-drop layouts – all fell to the bottom of developers' wish lists. Instead their focus honed in on security, the developer-experience and customizing the editor.
What's your industry?
The majority of respondents appear to be building SaaS applications (as designated by 'Computer software' in the results). With the continued growth of eCommerce in a COVID-19 world, it appears more companies are acknowledging the results gained through great content that augments their online shop offerings.
Watch this space: News/Media/Publishing still remain noticeable, but it remains to be seen how much longer it takes this industry to move to more experiential content that's conversion-focused.
Every webpage user experiences
a Rich Text Editor.
Choose an easy, user-friendly interface that's suitable for both developers
and non-code users:
Lowers ongoing support requests from non-coders
Increases user base opportunities
Maximizes productivity across workflows
---
What kind of development work does your company do?
With the majority of respondents dwelling within the SaaS space, it's no surprise the majority are building commercial software. However, websites still remain a key contributor to the rich text editing space.
It's likely that future surveys may endeavour to better understand the in-house and custom-tailored applications undertaken, as well as gather more detail on what encompasses 'website' development work.
Regardless of the kind of application you develop, it's important to check out the security, stability and maintenance of the editor you select. Does it have:
Enterprise grade support with dedicated SLA's
Guaranteed uptime
Regular ongoing release and maintenance
---
What kind of applications are being built?
No surprises here. CMS and websites are some of the most popular uses for rich text editors. But there's also less traditional spaces such as AI and commerce systems, who are also seeing and pursuing the need for rich text editing components.
A rich text editor is intrinsic to a vast array of applications and workflows:
Facilitates scalable growth
Adapts to changing technology
Provides the security needed for your business and/or industry
Read more insights from the complete RTE 2021 Survey Report, or download a copy
Read more
What type of editing experience did you recently create?
Understanding the variety of editing experiences people recently created, shows the breadth of RTE uses. Currently, 'CMSs' are the predominant projects that developers have recently worked on, followed by 'Web apps'.
Not all editors are built to perfectly manage the same use-case. When looking at a rich text editor, it's worth considering:
Is (or can) the editor be configured to provide the features both now and in the future, to support your end users needs?
Are additional plug-ins or features needed, to complement the editor out-of-the-box?
Can the editor deal with multiple users utilizing the component simultaneously?
---
What challenges are you currently experiencing with your rich text editing solution?
Three of the top five challenges focus on the user — 'User experience', 'Reliability' and 'Support for mobile application' — making it clear that developers desire more focus on that area. 'Keeping it up to date' was the third most important reason, indicating the need for easier ways to implement updates, with no need for developer intervention.
---
What are the most important features?
Security was ranked most highly — as 'Extremely important' by developers. The second big trend was that new, cool, and fancy features aren't a top priority. AI, real-time collaboration, and drag-and-drop layouts all fell to the bottom of developers' wish lists.
Another aspect that's of relative importance is developer friendly features. That includes getting started quicker, being able to edit the HTML code and customizing the editor.
Frequently asked questions
How can I read the full report?
Read and download the complete report here
---
Did only TinyMCE users take the survey?
No, it was open to all software professionals across various industries, roles, and geographic locations
---
How can I ask questions or give feedback?
Please direct questions or comments about the survey to team@tiny.cloud
---
I'd like to participate in the next survey. Can I sign up for alerts?
The best way to receive news about the Rich Text Editor Survey is to sign up for our monthly newsletter, below
Want this look for your posts and pages?
Get a Setka demo from our Customer Success team,
or try Setka for 14 days, free.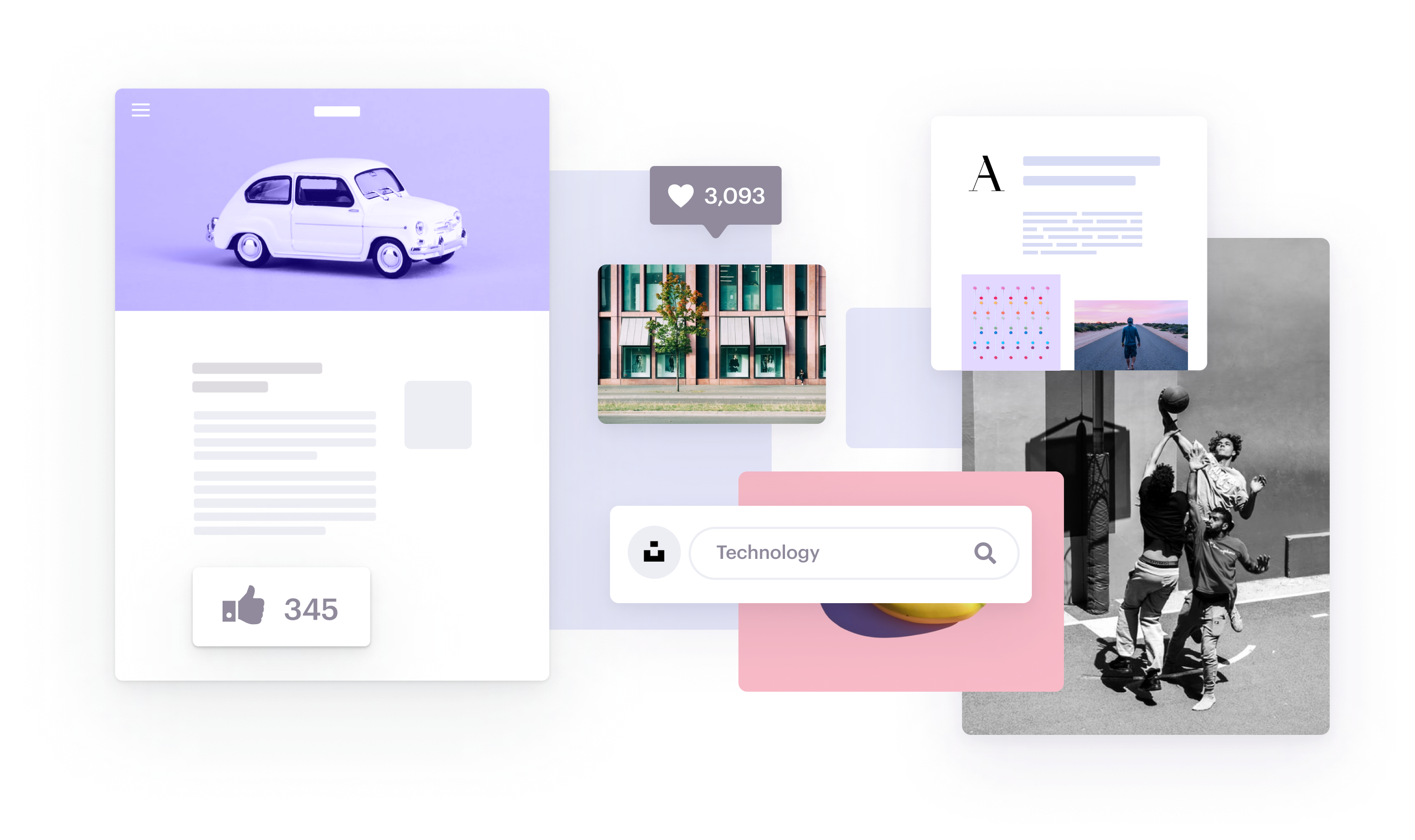 Related Articles
Subscribe for the latest insights served straight to your inbox every month.