developer insights
Looking for a rich text editor? Start with our Rich Text Editor 2021 Survey
Published November 18th, 2021
In our newly released Rich Text Editor 2021 Survey, nearly 500 developers and users shared their thoughts on how rich text editors (RTE) perform, as well as the key ways they add value to their workflows processes and productivity.
Di Mace
Communications Specialist at Tiny
---
In some ways, you could say the biggest takeaway from the survey are the signs of a potential cross-industry migration of users from their existing RTE, to another, more robust component. But then again, there's also clear indications that some RTEs are more secure than others — and are delivering on their role, really well.
Respondents also shared their views on the crucial contribution buying a RTE component (rather than building one) can make to the agility, velocity and productivity of every company. It's a must-read section for anyone embarking on that eternal debate of Buy vs Build, a rich text editor.
What rich text editor do you use at the moment?
This is a snapshot of the market popularity of various rich text editors. As a pioneer of the sector, 'TinyMCE' (5 followed by 4) are the top placed products, followed by 'CK Editor' (4 followed by 5).
Whilst TinyMCE is the leading editor — not all editors are built to deliver a better user and developer experience. When choosing (or building) an editor, ask yourself:
If my editor of choice goes unmaintained by a third-party, will this negatively affect me?
Do I really have the resources to build and/or maintain an editor myself?
If I choose to take one 'off the shelf', has it been built to serve a developer and not just an end user?
---
What rich text editors do you use, or have experience in using?
The marketplace dominance of TinyMCE 4 and 5 is clearly shown through those surveyed. That said, the broadness of responses reflects a wide variety of RTEs that had been sampled during the process of finding a long-term RTE that satisfied their needs and gained their trust.
---
What's your preferred deployment option for a rich text editor?
Deployment options are an important gauge of the overall market and the speed of transformation being undertaken across the digital landscape. Without question, 'Self-Hosted' is currently the preferred option, but 'Cloud' is close behind. Next year's 2022 survey results will be interesting… to see how (and if) Cloud growth continues in relation to Self-Hosting.
The Cloud vs. Self-Hosted debate continues to rage. And it will, for some time yet. When considering your options, it's important to pick the one that's right for you now, and in the future:
Do you want to ongoingly maintain and update the editor code?
Is security the highest concern for your business, so everything must be Self-Hosted?
Or are you most focused on flexibility, maintainability and scalability?
Read more insights from the complete RTE 2021 Survey Report, or download a copy
Read more
In the next 2 years, are you planning to change the way you deploy your rich text editor?
Closely tied to the context of the preceding question, this response gauged people's readiness for change. Overall, it's clear that the market isn't open to making rapid changes to how they deploy software. However, there's clearly an interest in exploring options — so long as there's no requirement to commit to a specific direction.
That said, with the continued growth in remote working and evolution of Cloud-based rich text editors, there's clearly increasing interest in moving towards a digital world, based in the Cloud.
Not all Cloud-based solutions are as mature as others, and very few rich text editors on the market offer such a solution. An editor that supports Cloud-based should:
Be committed to security
Be committed to continued investment in their cloud infrastructure
---
What drives your choice to use a third-party rich text editor (RTE), as opposed to building your own?
'Speed of development' and 'Ease of implementation' are the core reasons for buying a third-party rich text editor (and integrating it as a component). After all, according to Open Hub, for just the open source core components of each, it'd take an estimated 71 person years to recreate TinyMCE's 270,122 lines of code, and 128 person years for CKEditor's 484,006 lines of code. Yikes!
There's not many development teams who have multiple years or dozens of developers to invest in building a single component. Frequently, buying components and assembling a tech stack of reusable software is the smartest move — after all, how many rich text editor developers are there in the world?
Buying an RTE (as a component) is easier to deploy
Buying an RTE (as a component) gets products launched faster
Buying an RTE (as a component) minimises development time
The Great Debate: Buy vs Build a Rich Text Editor
Agile businesses are combining buying, subscribing, or renting, with building, to iteratively reshape and assemble a flexible software stack.
DOWNLOAD THE WHITE PAPER
What drives your choice to build your own rich text editor (RTE) as opposed to using a third-party editor?
Unlike the reasons to buy, there are no clear reasons to allocate development resources to internally building a RTE. Most people responded with 'Not applicable' — indicating there are difficulties in making a strong enough business case to take that path.
Generally, it's investable rich text editors that end up being built in-house. And that's perfectly OK. However, the strategy sometimes comes up against some 'get off the ground' challenges:
A financially solid RTE business case is hard — the leading RTEs spend millions a year building and developing their editors to enterprise grade standards.
Building an in-house RTE is only viable for teams with dedicated skill, experience and time
Given the avoidance of licensing fees is the second largest driver, open source offers some great solutions
Frequently asked questions
How can I read the full report?
Read and download the complete report here
---
Did only TinyMCE users take the survey?
No, it was open to all software professionals across various industries, roles, and geographic locations
---
How can I ask questions or give feedback?
Please direct questions or comments about the survey to team@tiny.cloud
---
I'd like to participate in the next survey. Can I sign up for alerts?
The best way to receive news about the Rich Text Editor Survey is to sign up for our monthly newsletter, below
Want this look for your posts and pages?
Get a Setka demo from our Customer Success team,
or try Setka for 14 days, free.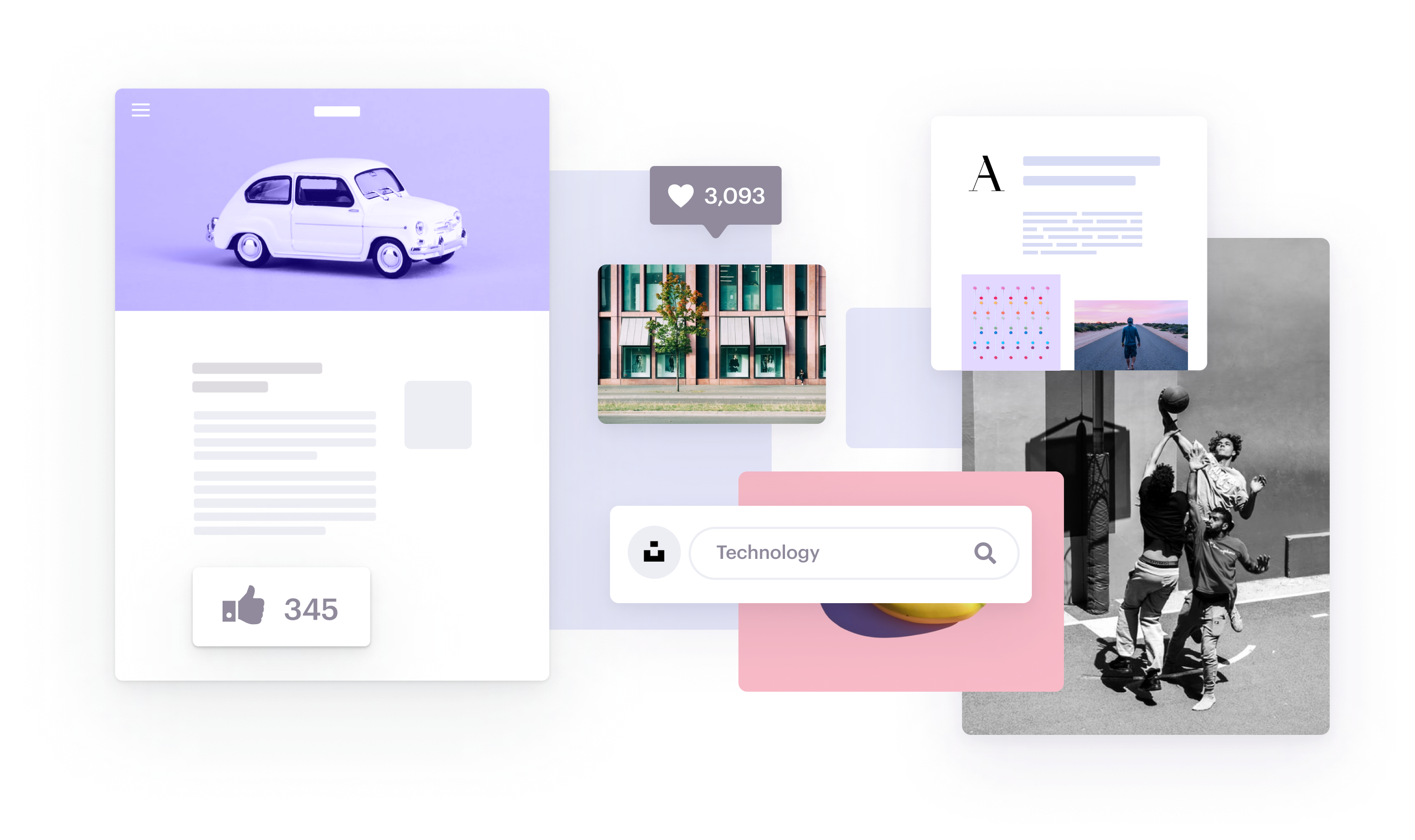 Related Articles
Subscribe for the latest insights served straight to your inbox every month.