Most learning management systems (LMSs) come with a built-in WYSIWYG editor, but not all rich text editors are created equal. Like most LMS plugins, there's a huge range, from basic editors with the bare minimum features through to fully-featured editors with advanced add-ons.
A WYSIWYG editor remains one of the most popular and practical authoring tools for your LMS.
If you'd like to help your users add, edit, and upgrade your LMS content more easily, investing in your LMS editor makes a lot of sense. If your educators and subject matter experts don't have to rely on an IT team to make updates, they'll be motivated to add new content more regularly - and in newer, more engaging formats.
As a result, a really good WYSIWYG HTML editor can give your LMS the potential to become a much better learning experience for your students, too.
But before you upgrade your editor, let's talk about:
What the main differences are between basic and advanced WYSIWYG editors
What features and options are out there
How they can benefit your LMS users so you can make a business case
What does a standard WYSIWYG HTML editor include?
WYSIWYG stands for "What you see is what you get". A WYSIWYG editor is a program with a rich text editing interface that allows your users to see what the end result will look like (more or less) while they're typing. Without one, users would have to edit raw HTML, which can get in the way of the writing process, to say the least.
A standard WYSIWYG HTML editor will usually come with some basic features:
A box you can type your content in
Text styles
Font options
Bold, italics, and underline
Bullet points and numbered lists
Alignment
Hyperlinks
Text color and highlighting
A standard editor is a bit like a pared back version of Microsoft Word, but it sits inside your LMS so that users can add and update pages, leave comments, and create other text-based content.
There are plenty of LMS text editors out there (most LMS platforms come with an editor built-in), and nearly all of them have the above features. But if you're looking for a solution that's a little more advanced and intuitive for everyday users, it might be worth upgrading.
What features does a great WYSIWYG HTML editor have?
If the basic editor leaves you and your users a little frustrated because it's short on features, or confused because the user experience just isn't intuitive enough, it might be worth upgrading to a more advanced editor like TinyMCE.
Here are 8 more advanced features and add-ons available with TinyMCE that are ideal for LMS users:
1. Clean copy-paste
Chances are, many of your content authors will first write their content in a Word doc, before copy-pasting it into your LMS. The problem with most WYSIWYG editors is that when you paste in content from Word, you also bring in messy formatting that doesn't play nicely with your editor. Fonts, images, and formatting don't look like the original or go missing altogether. TinyMCE's PowerPaste plugin automatically matches styling (without making a mess of the code). It also works if you need to paste tables from a spreadsheet or cut and paste content from the web. 
With PowerPaste, your users can spend more time finding and making great content for your LMS and less time cleaning it up manually - or asking your IT team to fix it.
2. Spell checker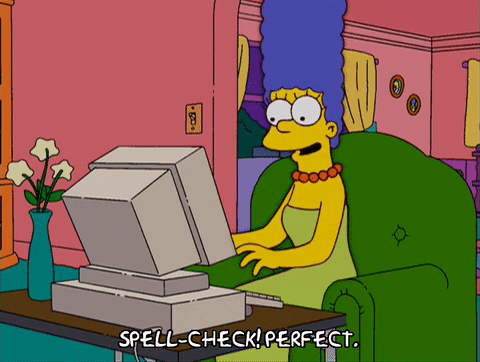 It's easy to miss spelling mistakes and typos when you're focused on creating engaging content for your students. That's why a built-in spell checker is so handy for your LMS users. TinyMCE's spell checker underlines errors for users as they write, which cuts down on typos before publishing. While basic spell checkers are fairly common among WYSIWYG editors, Tiny's is unique because it's available in 13+ languages and allows you to build a custom dictionary of words to add (like your organization name) that's globally accessible across your whole organization.
3. Accessibility checker
Accessibility is important for any platform, but it's especially important to ensure that your LMS content is accessible to all your users. TinyMCE's accessibility checker gives your users tips to help improve accessibility for screen readers and other assistive technology in line with WAI-ARIA standards.
4. Link checker
What happens if one of your users accidentally uploads a broken link? In most LMS platforms with basic text editors, nothing. That is, until users try to access that link and get frustrated when they don't have the info they need to complete an assignment, research a topic, or tick off a module. That's where TinyMCE's link checker comes in. You can avoid broken links with an automatic validity checker that flags potential issues within the text editor before content edits go live.
5. Advanced media embedding
A good WYSIWYG HTML editor will come with built-in media embeds so your users can add things like photos, screenshots, and infographics to make their written content more engaging for learners. But you can go even further than this.
TinyMCE's advanced media embedding allows you to preview embeds from 1800 rich media sources, including Facebook, YouTube, SlideShare, and Spotify. That way, your users get a better editing experience that more accurately reflects the content, encouraging them to get creative with the types of media they embed - from images and gifs to videos and podcasts.
6. Tables
Tables are an essential formatting option for LMS content authoring tools, since tables are used for course guides, assessment criteria, and displaying data at a glance. But many basic LMS editors only offer a really pared back version of tables with minimal editing options. TinyMCE's built-in table plugin allows your users to insert and edit tables easily, with options to edit borders, colors, and dimensions - all without touching the code.
7. Custom skins
Some premium WYSIWYG editors like TinyMCE allow you to tweak the look and feel by adding custom skins and icons. This means you can match the style to your LMS platform, providing a cleaner UI for users. Or adapt it to match your organization's brand colors and style.
8. Clean code markup and easy switching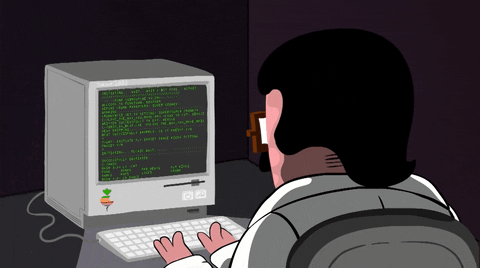 Not all HTML editors allow you to switch easily from the WYSIWYG interface to the source code. Even fewer generate clean markup and code so that it's easy to edit when necessary, for your LMS users that want to embed something a little more custom. TinyMCE's advanced code editor includes color syntax highlighting, bracket matching, and code folding to make it easier for your IT team or code-savvy users to edit the raw HTML within the editor.
Try out the TinyMCE WYSIWYG HTML editor
With an upgraded WYSIWYG editor, your LMS users will find it quicker and easier to make content updates without relying on an IT team. That means subject matter experts are empowered to share their knowledge - particularly in newer, more engaging formats. Which, in turn, means you get training materials that are:
More up-to-date
More accessible
More engaging
More accurate
All these improvements make it easier and more enjoyable for your students and employees to learn.
If you're looking to upgrade your LMS with a more intuitive, powerful WYSIWYG HTML editor, why not check out TinyMCE?
Have a play with our WYSIWYG editor demo here, and check out our related post on LMS best practices for accessibility.
Or contact us now for more information about TinyMCE and how it helps LMS users every day.
Here's to creating the best possible experience for your LMS users!