Product-led Growth
Advantages of a great WYSIWYG editor that takes your LMS to the next level
Published November 24th, 2021
Most learning management systems (LMSs) come with a built-in WYSIWYG editor, but not all rich text editors are created equal. Like most LMS plugins, there's a huge range – from basic editors with the bare minimum features through to fully-featured editors with advanced add-ons.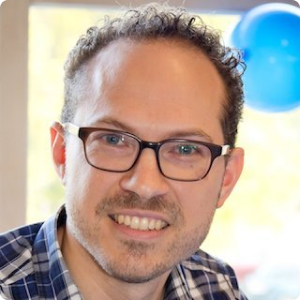 ---
A WYSIWYG editor remains one of the most popular and practical authoring tools for your LMS.
If you'd like to help your users add, edit, and upgrade your LMS content more easily, investing in your LMS editor makes a lot of sense. If your educators and subject matter experts don't have to rely on an IT team to make updates, they'll be motivated to add new content more regularly – and in newer, more engaging formats.
As a result, a really good WYSIWYG HTML editor can give your LMS the potential to become a much better learning experience for your students, too.
But before you upgrade your editor, let's talk about:
The main differences between basic and advanced WYSIWYG editors
What features and options are available
How certain features can benefit your LMS users – to help make a LMS business case
WYSIWYG HTML editor basic features
A standard WYSIWYG HTML editor usually comes with some basic features:
A box you can type your content in
Text styles
Font options
Bold, italics, and underline
Bullet points and numbered lists
Alignment
Hyperlinks
Text color and highlighting
A standard editor is a bit like a pared back version of Microsoft Word, but it sits inside your LMS so that users can add and update pages, leave comments, and create other text-based content.
There are plenty of LMS text editors out there (most LMS platforms come with an editor built-in), and nearly all of them have the above features. But if you're looking for a solution that's a little more advanced and intuitive for everyday users, it might be worth upgrading.
Download your own pdf of the 'Advantages of a great WYSIWYG editor for LMS' to read later or share – to convince your colleagues of the value of having a rich text editor with advanced features.
Advantages of WYSIWYG editor features that make a difference to your LMS
If the basic editor leaves you and your users a little frustrated because it's short on features, or confused because the user experience just isn't intuitive enough, it might be worth upgrading to a more advanced editor like TinyMCE.
Here are 8 more advanced features and add-ons available, that are ideal for LMS users:
Try out the TinyMCE WYSIWYG HTML editor
An upgraded WYSIWYG editor, helps your LMS users so it's quicker and easier to make content updates without relying on an IT team. That means subject matter experts are more empowered to share their knowledge – particularly in newer, more engaging formats – which, in turn, means you get training materials that are:
More up-to-date
More accessible
More engaging
More accurate
All these improvements make it easier and more enjoyable for your students and employees to learn.
If you're looking to upgrade your LMS with a more intuitive, powerful WYSIWYG HTML editor, why not explore rich text editor features. You can play with our WYSIWYG editor demo, or contact us now for more information about how TinyMCE helps LMS users every day.
Download a PDF of this guide
and save it for later
By completing and submitting the form you'll receive information and tips from Tiny Technologies.
Related Articles
Join 100,000+ developers who get regular tips & updates from the Tiny team.