Want to learn more about open source software? Maybe you're interested in working with more open source tools, contributing to a project, or even starting your own open source project from scratch.
In this guide, we've included definitions on open source software, why it's popular, and what licenses are out there.
What is open source software?
Open source software has source code that's open and available to users. Depending on the individual license, anyone can copy, modify, and distribute the source code. There aren't any limits on downloads or installations, and you can use the code however you want, including customizing the software to suit you or create something entirely new.
The alternative to "open source" is "closed source", which means that the software license stops users from viewing the code and places restrictions on how the program can be used and modified.
What's good about open source?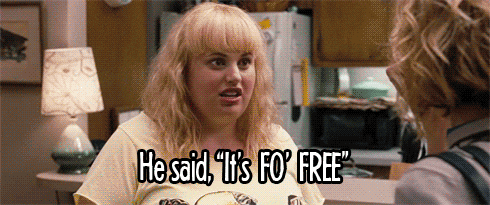 Benefits of developing and using open source software include:
It's free - Everybody likes free stuff!
It builds community - It encourages communities to form and work together
It encourages collaboration - It creates opportunities for developers to collaborate and create new things
It's flexible - It allows developers to modify the code for specific purposes (even just to make the interface better)
It's open - If something's not working, developers don't have to rely on someone else to do something about it - with the right skills and time, they can get in and fix it themselves
Why isn't all software open source?
While open source is great, many software companies rely on selling paid licenses to their products in order to stay commercially viable, pay developers, and invest in new updates.
Not only this, but support options may be limited. While there are often big communities behind popular open source software, you can't always guarantee that someone will provide a resolution when you need it. If you need a reliable support team you can call on, you'll probably want to opt for the paid option, regardless of whether the software is open or not.
Tiny's CEO, Andrew Roberts, has written a great overview of open source models, including the open core business model that we operate under.
Popular open source license types
Here are some of the most popular open source licenses:
If you want to read more about open source licenses, OpenSource.org has an extensive list and links to the terms of each license. 
Why do some developers prefer open source software?
Open source isn't right for every developer, user, or situation, but it is a population option. Many developers like that open source software gives them more control. Depending on the license, they'll be able to read and change the code, and use the software however they want.
Because open source software is free, it's also accessible to more people. For example, students can access the code to learn new skills as a software developer, with GitHub reporting that 1.7m students have learned to code using the platform, and 31k teachers have used GitHub in their courses since 2012. And unlike expensive alternatives (or SaaS programs with ongoing fees), it's more accessible to freelancers, small businesses, and anyone who doesn't have a budget to spend on software.
Some developers also prefer open source because they know that even if the original creators no longer update the software, they or the community will still be able to access it, and even contribute to the code. This can also provide a measure of security (even while the original authors are involved), because it's more likely that someone in the community will find errors in the code. A community contributor may even provide a fix or update faster than the original authors. For example, GitHub reported that 20m+ issues were closed from October 2018 to September 2019. That's a lot!
Try our open source WYSIWYG editor
We couldn't finish this article without tooting our own horns a little bit since our core TinyMCE editor is open source under LGPLv2.1 😉 If you need a rich text editor as part of your app or project, why not try TinyMCE's latest release?
We also offer commercial agreements and custom licensing for customers who want to utilize TinyMCE outside of our open source license, or to otherwise suit their business and environment.
Learn more about open source software
Do you have any questions about open source software? We'll be back with more content on open source very soon, including our favorite open source products. But if there's a topic you'd like to hear about in the meantime, please let us know.
Head over to Twitter and tag us @joinTiny so you can be part of the conversation.