It's that time of year… Stack Overflow recently released its 2020 developer survey! 🎉 While there's so much gold in the survey (which includes responses from almost 65,000 developers around the world), what we enjoy most is spotting the developer trends.
We've contrasted key findings on the 2020 Developer Survey with last year's survey results to see what's changing and try to see where things are likely to be this time next year. We've summed up the findings and 2020 developer trends across three main areas:
Developer roles, education, and experience
Technology usage and popularity
Work preferences and habits
Let's get into it...
Developer roles, education, and experience
The surveys revealed that back-end developer has overtaken full-stack developer as the most common role, but overall, the top 5 roles remain the same:
Back-end developer (55.2%)
Full-stack developer (54.9%)
Front-end developer (37.1%)
Desktop or enterprise applications developer (23.9%)
Mobile developer (19.2%)
Slightly fewer developers are coding as a hobby. This could mean that more professional developers were invited to the 2020 survey, or that more developers overall are turning their hobbies into work. 
In 2020, 3.5% fewer respondents have under 5 years' experience than the previous year. Although you could interpret this to mean that fewer young people are choosing development as a career, this is unlikely when you consider other survey results. We're seeing a slight increase in the number of developers who write their first code before age 10, and an increase in those who start in their teens. At the same time, we're also seeing a slight increase in the number of developers completing bachelor's or master's degrees. 
Overall, developers are more skilled, experienced, and professional in 2020 than in 2019.
Technology usage and popularity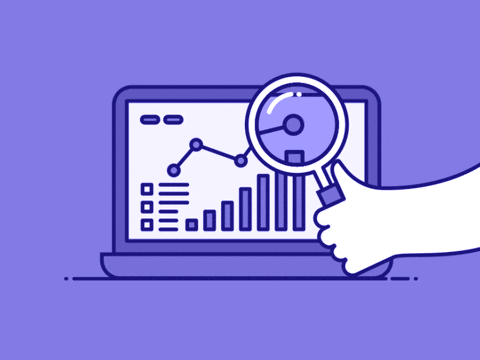 We've seen some movement on platforms, languages, and technologies used by developers. Here are the most notable changes:
Other frameworks, libraries, and tools - Unity 3D has dropped from 5th most popular to 7th, overtaken by TensorFlow and React Native.
Platforms - AWS has slightly overtaken Android as the fourth most commonly used platform
Languages - There have been quite a few shifts among the most loved languages, but Rust retains the #1 spot
Frameworks - ASP.NET Core has moved up to #1 from #5 as the most loved web framework, while Gatsby has debuted at position #5
Operating systems - More developers are choosing Mac and Linux, although Windows remains the most popular operating system
Work preferences and habits
Compared to 2019, developers in 2020 feel somewhat more strongly about their jobs. While there are more "very dissatisfied" developers (8.3% up from 6.8%), there's also a slight increase in "very satisfied" developers (32.3% up from 31.6%). Overall, most developers are satisfied with their work (even if they don't say it out loud), which explains why 83% of those surveyed aren't actively looking for or interested in new job opportunities.
When it comes to the factors that would influence developers to choose one job over another, the top 5 priorities remained fairly stable:
Languages, frameworks, and other technologies they'd be working with (51.3%, down from 54.1%)
Office environment or company culture (44.5%, down from 48.5%)
Flextime or a flexible schedule (43.9%, down from 45.6%)
Opportunities for professional development (41.4%, down from 43.5%)
Remote work options (33.3%, up from 31.7%)
But it's clear that the desire to work remotely, while not the top priority, is trending upwards, while other top priorities are becoming less important. Perhaps in the coming years, we'll see it move up into the top 3?
In both surveys, the number of respondents working 40-44 hours per week remained steady at 51.7%. At the same time, the most notable shift was the number of developers working fewer than 30 hours per week, with an increase of almost 1% from 2019 to 2020.
Keep up with trends in 2020 and beyond
For a more in-depth look at software development trends, make sure you take a look at the full 2020 Developer Survey results by Stack Overflow. It's essential reading for developers who want to stay relevant and adapt their skillset as the industry continues to evolve.
You can also subscribe to the Tiny blog or follow us on Twitter at @joinTiny to get our regular blog updates. We regularly cover trends and technologies for developers, including topics like: