As a developer, your main role involves creating value for customers, whether it's ironing out a bug or adding new features that will make their life easier. But a small handful of developers regularly put aside the code and create something else entirely.
They post blog articles, Tweets, and LinkedIn posts. They might record YouTube videos and podcasts, or post in forums and closed groups. Some even show up on Instagram, Facebook, Snapchat, and TikTok. Yep, that's right – they create content.
But what does content have to do with developing code?
At first glance, not a lot. But content creation skills can be a perfect complement to the knowledge and skills you already have as a developer. And when you use them together, you can grow your career and impact, while helping others. In fact, there are 8 very good reasons to dedicate some time in your week to content creation...
8 ways content creation benefits developers
1. Communicate better
In an ideal world, every developer would write a blog. When you create content, you're not just publishing a blog or posting a Tweet – you're communicating your ideas to an audience. That's valuable practice for any workplace where you need to write emails and clear documentation. 
2. Retain information
Writing about something you've learned or experienced can help you process the information, put your thoughts in order, and retain the knowledge long term. When you write and share a piece of content, you and your audience can learn something new.
3. Be visible
Creating content is one of the best ways to show up in front of potential employers, clients, and colleagues. When someone searches for your specific skills and abilities, they'll stand a much greater chance of finding you if your digital footprint is bigger – in other words, if you've Tweeted regularly, posted on LinkedIn, written blog articles, or showed up on someone's podcast.
4. Build your network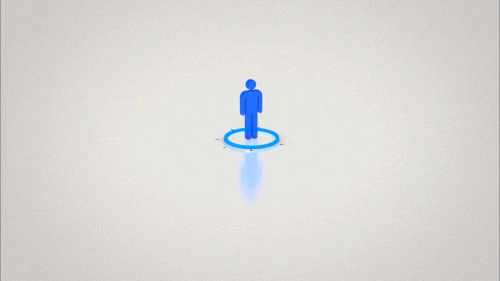 You know the saying: "it's not what you know, but who you know". Creating and sharing content is a great way to build your network, connect with other people, and help them get to know you. When you show up consistently, it helps you stay top of mind, strengthen your relationships, and even build your community. For example, a potential employer might remember your LinkedIn post that talks about a specific problem you've solved and then hire you.
5. Get clients
If you're a freelance developer, you can avoid the dreaded feast and famine cycle by consistently marketing yourself, even while you're booked up with projects. Sharing a few pieces of content each week will help you show up in front of new clients who are looking for your services, while staying in touch with previous clients who may hire you again or refer someone to you. It means you're less likely to have a gap in your schedule, and much more likely to have ideal clients come to you with offers. Plus, when you're in demand, it also means you can charge more.
6. Grow your career
Even if you're not freelance, content can still play a huge role in advancing your career. Sharing well thought out content can help you get noticed by recruiters, employers, and even your management team. When you show up more, do more than what's required, generously help people, share your knowledge, and add value... good things happen. It can lead to speaking gigs, promotions, valuable connections, and better opportunities that will accelerate your career.
7. Get customers
Developers can also create content for the company they're working for. The developer perspective can add a lot of value to the content that comes out of the marketing team. When customers hear directly from the people who build their products, it can help build trust and a stronger brand connection.
If you ever decide to create and launch products under your own brand, content can also give you a head start. You'll already have experience with marketing yourself, and an engaged audience (some of whom may buy your product or recommend it to others). It might even be enough to get your side hustle up and running!
8. Feel good about helping people
Most developers have knowledge and experience that can help others. When you share stories, insights, tips, or tutorials, you can help your customers feel more confident using your product. Or you could write a blog for developers to help your peers learn how to do something new or feel less alone in their experiences. 
Tip: Don't think of it as marketing or promoting yourself (especially if that makes you feel icky). Think of your content as sharing your knowledge and helping others – something you should feel good about!
Get started with content creation
If you're new to creating your own content or you haven't been consistent in the past, start small. While we believe every developer should start a blog at some point, you don't have to dive right into the deep end.
Here's a good place to start:
Join in a conversation or share a post on Twitter (if you decide to share this blog, tag us @joinTiny so we can retweet you!)
Add 10 new people to your LinkedIn network (start with your current team or anyone you've worked or studied with previously)
Make a list of 10-20 topics that you could create content about (experiences, stories, knowledge, skills, and lessons are all great)
Work your way through the list and post at least one piece of content per week, then adjust your approach based on the response and feedback you get
And if you're creating online content on your own blog or website, TinyMCE provides the best rich text editing experience. Get a free API key and try it out for yourself.
We'll share more practical tips on developer marketing and branding over the next few weeks, so make sure you follow us on Twitter to get our updates.