Product-led Growth
Establishing your LMS business case: Online learning benefits & more
Published November 24th, 2021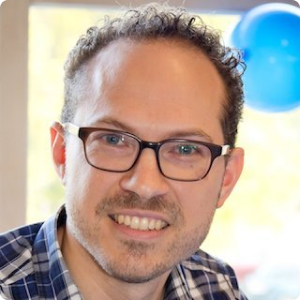 ---
Building an LMS business case
Setting up an LMS is a huge undertaking and investment for many organizations (although, some MVPs may be able to get up and running quickly). It could be a year or more until your LMS is ready to launch, and you'll want to make sure it's a platform that'll meet your needs for many years to come.
So, as background for your establishing business case, you first need to understand why LMS platforms are so popular right now.
Download your own pdf of the 'Establishing your LMS business case' to read later or share – to convince your colleagues of the value of having a rich text editor with advanced features.
15 ways to validate your LMS business case
Save money
An LMS can allow your students to access training remotely.
For corporations that are embracing staff training, this can mean saving thousands on courses, per employee, because you don't have to fly them to your headquarters or a specific location to do training. You'll likely pay less for instructors and cut out travel, hotel, rental, and equipment expenses. Plus you're minimizing the usual time taken off work, to accommodate staff travelling to courses.
---
---
Get all your IP in one place
One of the biggest challenges for companies is keeping important information safe and only accessible to the people who need it.
Organizations can set up processes to encourage staff to regularly add and update company IP to their LMS. This cuts out information silos, and by using a clear information architecture, it's quicker and easier for employees to find what they're looking for.
---
Track development
Without an LMS, it can be tricky to remember who's done what training.
Many e-learning platforms automate this process, allowing you to see who's completed what modules. That way, you can see who might need some extra time to complete their training and who's ready to move on. It's also ideal for compliance because you can show that all your team members have completed training in essential areas, like workplace health and safety.
---
Flexibility
Unlike "old school" approaches to delivering training, LMS platforms are highly flexible.
Because each learning experience can be tailored to the individual, your employees can skip any courses or modules they're already competent in and finish faster. Or, they can spend some extra time with materials, until they feel comfortable putting them into practice.
---
Stay competitive
An LMS is no longer a nice-to-have. At the very least, a basic LMS is a necessity if you want to keep up with your competitors.
But if you invest in a good quality one with great content and features, it'll help your employees improve and help your organization stand out. The stats back this up: one study cites that 72% of organizations said e-learning helped them keep up with changes in their market, which is essential to maintaining a competitive edge.
---
Boost engagement
One research group found that companies achieved 18% more employee engagement from e-learning.
In turn, this translates to more productivity, better customer service, and lower staff turnover. This isn't all that surprising when you consider that an LMS provides greater flexibility, freedom, collaboration, feedback, personalization, and recognition.
Increase information retention
Sharing knowledge with your team members doesn't automatically guarantee they'll remember it, or put it into practice.
Fortunately, an LMS can help increase the likelihood of information retention, because students can control the speed and style of learning, and come back to it as needed. The Research Institute of America compared face-to-face training retention rates with e-learning retention rates. They found that e-learning resulted in 25-60% retention, while face-to-face was around 8-10%.
---
Get massive ROI
An important thing to consider for your LMS business case is ROI.
What would it be worth to you if your employees could pick up new skills, apply them right away, and get back into work sooner? For example, if your sales team could learn new skills to help them close more sales in less time (without taking days or weeks off work to study), you could see a direct return on your investment in e-learning.
---
Learning doesn't stop after you graduate school
Most graduates have a lot of head knowledge, but they aren't fully equipped for the workplace and need to add specific knowledge and skills to do their job.
Providing on-demand learning via an LMS can help your newest recruits quickly fill in the gaps in their training and education, hit the ground running, and make fewer newbie mistakes.
---
Lower environmental impact
It's always worth considering how your business processes can be improved to lower your impact on the environment.
With 85% fewer CO2 emissions per student and 90% less energy usage, e-learning is a more environmentally friendly way to train your students, compared with face-to-face training.
---
Better, more updated training
Easier editing – even by non-tech users within your organization – means that your training can be updated at any time.
If you're using a good quality WYSIWYG HTML editor in your LMS like TinyMCE, there's no need to wait for IT help to update content. Your educators, trainers, and in-house subject matter experts can add, delete, or update content whenever you have a new business process or skill your employees need to learn.
---
Make it social
Online learning doesn't necessarily mean cutting out interactive or social elements, which can make your learning more fun and engaging for users.
Many LMS platforms allow forums, comments, social media integrations, and other interactive elements. That means your students and trainers can generate discussions, learn from each other, and feel motivated to participate in the training.
---
Address skill gaps in your workplace
Skill gaps are an ongoing issue for workplaces, and not just with new graduates moving into their first real job.
In any medium to large organization, there's a constant stream of experienced workers retiring, employees moving onto new roles, and new team members filling in the gaps (or at least, trying to). An LMS can help make sure the head knowledge of experienced employees is fully documented and passed on to new recruits.
You can also use your LMS to cross-skill your existing employees so they can comfortably step into a different role if there's an unexpected vacancy. Or help them gain new skills they need to adapt to changing work environments, practices, and technologies.
---
Improve accessibility
We've previously covered the importance of accessibility in learning management systems.
By having an online LMS with the right features, you can make information more accessible to all your employees and students. That includes those with disabilities, those working remotely, or anyone who has different learning preferences and styles.
---
Establish your LMS business case today
If you haven't already implemented a learning management system in your organization or school, it's not too late to get started. Consider sharing these benefits with your organization's stakeholders to help you kick off LMS business case discussions about why you'd like to implement one.
The benefits and potential ROI make a clear investment business case for an LMS. It could even be worth upgrading your current LMS platform to gain a more competitive edge.
Download a PDF of this guide
and save it for later
By completing and submitting the form you'll receive information and tips from Tiny Technologies.
Related Articles
Join 100,000+ developers who get regular tips & updates from the Tiny team.