Generally speaking, building an engaging blog requires time and effort, and the work includes more than just well written content. For example, a user-focused design encourages readers to engage with your content, so it's worth putting time into your user experience. Fortunately though, if you've previously made mistakes with your blog setup, it's not too late to fix them.
Despite there being widely touted essential and nice-to-have blog features , sometimes, the "less is more" route is a wiser way to work. This means you avoid features that can potentially create a negative user experience, and instead embrace blog UX best practices .
Listed below are seven features that you should generally avoid using on your blog. This post explains the features, as well as some essential blog UX best practices to employ on your site.
Why blog UX design matters
Blog UX design is an important aspect of building and maintaining trust in your blog. Creating a positive first impression helps to establish trust – as well as stand out from a crowded market. And once you've built trust , the ongoing use of blog UX best practices helps to create a digital experience that your audience enjoys and continues to visit.You can then start to measure key success metrics: 
Views
Dwell time 
Conversions. 
By closely managing your blog's UX, your numbers and engagement should continue to grow.
Common blogging mistakes to avoid
1. Payment/subscription gateways
Unless your business depends on a paid content model, payment controlled gateways are best avoided. Most blogs are set up to make money in other ways, like:
Selling a product or service
Paid sponsorships
Affiliates
Display ads
Follow best practice and make your blog content easy to access – regardless of where your business is in its development cycle. Your aim should be to remove any and all barriers, so your audience stays on your site, reads the full article, and comes back for more.
2. Autoplay video or audio
While multimedia options on your blog generally adds value for an audience, autoplaying video or audio can annoy them . (Especially if they're taken by surprise while browsing on the train or at the office 🤐). If they can't find the "pause" button quickly enough, they'll close the window and probably won't come back.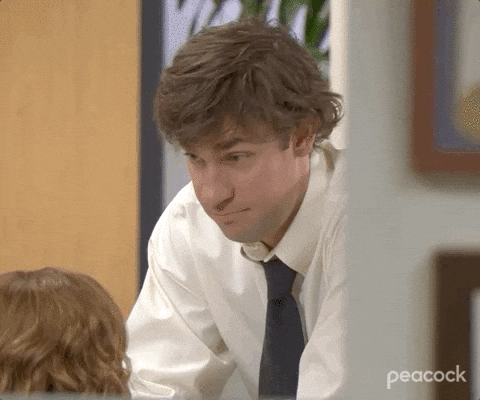 Also, it's not a great idea to  add background music to your blog (or any other part of your website).
3. Undated posts
There's been a trend towards undated blog posts (since older posts might get overlooked by users), but this can erode trust, transparency, and usefulness. Unless your posts are evergreen (and essentially timeless), it's blog UX best practice to date-stamp them or add an "updated on" date-stamp – to show that your content is fresh and relevant. 
4. "Admin" author
The author field is an often overlooked but important detail on your blog. Too often, posts  are published under a default "Admin" username, instead of the real author's name. This is a missed opportunity to show the people behind your blog, to build trust, and connect with your readers. Wherever possible, publish under the author's name or a suitable representative from your company or brand.
5. Instant pop-ups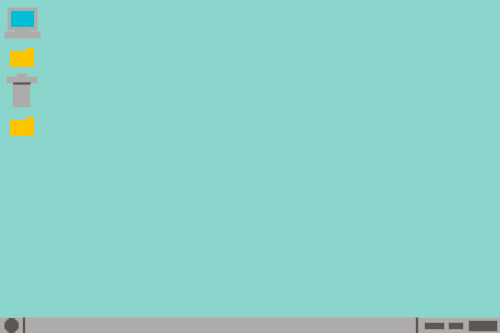 The fastest way to annoy a website visitor, is to trigger a pop-up window asking for their email address as soon as they land on your site. Usually, most people click to close the window, without a second thought and may even leave your site in annoyance.
6. Too many display ads
Display ads can disrupt the user experience on your blog, making them scroll past large images and videos to get to your content. Although many blogs rely on display ads to make money, it's important to balance this out with the user experience and avoid overdoing it, or users click away or won't come back. And if the main point of your blog is to sell your own products or services, avoid display ads altogether, as they'll water down your brand (eroding trust) and lead traffic away from your site.
7. Too many features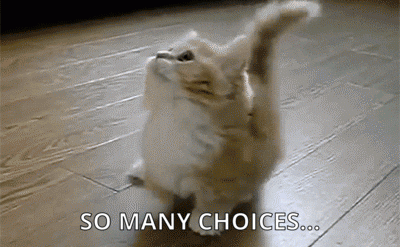 Don't be tempted to cram plugins and widgets into every available spot on your blog. This risks overwhelming your audience with visual input and makes it hard for them to focus on your content. Plus, it can bloat your site and make it slow to load. Blog UX best practice is to stick with a lightweight blog with plenty of whitespace and only include features that add value and help your audience find and share your content.
Blog UX best practices
Here are even more blog UX best practices you can experiment with, to help build trust with your audience.
Don't underestimate the importance of space
Leaving space between UX components helps to enhance the professional appearance of your blog.
Take time to understand UX conventions and mental maps
Blog content that has a clear title, publish date, and thumbnail image helps establish credibility because it is

an accepted convention

of UX blog design.
Colors create consistent emotion affect, and they're worth exploring
The

power of color to convey mood

and affect emotion change is a valuable topic to consider, and is unfortunately easily overlooked once a color palette is established for a blog.
It's all about your audience
The number one blogging best practice is to serve your audience.
Make sure you get to know your audience – their likes, dislikes, needs and wants – and cater to those through your content. Every blog is different and audiences respond in different ways, so the content you write and the features you include on your blog feed should reflect your audience, not you.
Stay focused on your audience by surveying them to find out:
What blogs they do and don't like
What content they're interested in
What features they'd like to see on your blog
And pay attention to your analytics as you make changes. If you change something and your readers start spending more time on your site, reading more blogs, and sharing more regularly, you're on the right track.
Also consider the ways in which a good rich text editor like TinyMCE can help your content authors keep your readers happy, with advanced tools like accessibility checking , link checking , and case change.
Over to you
We've covered seven common blogging mistakes, but that doesn't mean we've got them all. What mistakes have you seen, and what best practices do you think would be a great addition to TinyMCE? Let us know on the TinyMCE Roadmap .