When it comes to building and hiring a team, be it a marketing team or a different discipline, there are many different approaches. It is also a topic where everyone has an opinion on how it should be done, what will work, and what kind of employees you need. 
In the world of marketing, this is ever-present as a number of companies still view marketing as a cost department, and quite often a discipline that is easy and that anyone can execute on. This often results in a constant tug of war when it comes to hiring. If a company does decide to invest and grow the marketing team, they are often pondering: do you want a generalist, a specialist, or is it worth outsourcing the work completely? 
Each option comes with its own benefits and limitations. Depending on what you want them to achieve, what investment you will be making, and how you want marketing to be viewed within the organization, this will all affect which option could be best for you. However, if you've ever looked at the structure of the Tiny marketing team, you would not be surprised to find that we lean towards the specialist view of things.
Marketing as a function
To determine what kind of marketing team you want to build, you first need to decide: what does marketing mean to your business?
Quite often, marketers are used to speaking to people outside of the industry and getting certain reactions when we tell them what we do. This is generally based on their preconceived ideas of what marketing is, and what marketers actually do. 
There are generally three different ways to think about marketing: 
Marketers are people who make pretty things and ads
Marketing's sole purpose is to generate leads for sales people
Marketing is a strategic department who focuses on business growth and opportunities
Depending on which view you have of marketing, and how you want marketing to be viewed within your company, this determines exactly the kind of marketer - and by extension the marketing team - you should hire, and will inevitably attract to your company.
Type 1 - The administrator
The first type of marketing is where marketing is relegated to more of an administration function rather than one which is focused on driving business growth. It is also the kind of marketing that many people start with early in their careers.
Generally speaking, these are the kind of marketers that focus on creating ads, putting together basic website content, and are not focused on generating leads or trying to really talk to your audience. It is about getting as much noise out there in the hope of attracting people to your brand.
The kinds of marketers that fit into this group are not your growth hackers, your optimization specialists - they are the people that have the fundamentals down and execute on that. You can get great high-quality work from this group, and it often isn't led by strategic insight or focusing on trying to replicate results and grow leads or revenue. This area is generally focused on a scatter bomb approach to trying to get a company out there. It is also often in this category where businesses are not investing heavily in marketing budgets, so these kinds of people are constrained in how they can grow and improve marketing results.
There is nothing wrong with this kind of marketing. Even in larger sophisticated marketing teams, you will generally have a junior person within this role fulfilling these fundamental requirements.
Type 2 - The expert
This is an essential for any marketing team, and where, unfortunately, a lot of marketing stops. These kinds of marketers are usually absolutely brilliant at their craft and are focused solely and exclusively on generating leads for the sales team to close. They are an essential part of any strong marketing department, and are a key part of success in the long term, especially when you are in a growth business.
This is the realm, in my opinion, of the growth hackers, the PPC specialists, SEO experts and the like. These people treat their craft as a fine art and are able to work to develop and deliver results within their areas, a lot of time focusing on generating online sales and sales-ready leads for the sales team to close.
Some of the drawbacks with this kind of marketing is that it's usually focused on executing strategies and lead generation. Their minds are primarily focused on the now, which is often what is needed for a big portion of your marketing team. This isn't a bad thing, and is in fact crucial if you are in the heavy growth stage of the company. But their thinking isn't focused on the future of the business.
This brings about the question: why does this actually matter? Because industries change, your company changes, your competitors change. This kind of marketing doesn't truly reflect on these changes and help the company see the potential road bumps, nor the opportunities to grow the business in a strategic way.
Type 3 - The strategist
The third type of marketer is the one that wants to be a strategic driver, along with the rest of the leadership team in the company.
These kinds of marketers are a rare breed if you want someone who can do it, and do it well. This is perhaps the reason why the marketing industry is seeing a decline in CMO's at the top level. It is also why most organizations don't have any, if any, of these kinds of marketers.
Usually, this kind of marketer will be leading the whole team as they have experience over a broad spectrum of marketing and focus on the more high-level work instead of just implementing campaigns. This kind of marketing focuses not just on lead generation - it takes a proper in-depth look into the mind of your customer and business needs, and works to future-proof the business whilst looking for opportunities to grow and expand.
The downside of this kind of marketer, or marketing, is these are top-level (usually executive level) people and their pay packets will reflect this. Perhaps this is why so many people are reluctant to hire someone at this level and focus on hiring people more junior. There is also a  danger in hiring this person too early before you have the resources to give this person the freedom they need to build and execute with a dedicated plan in place.
The first hire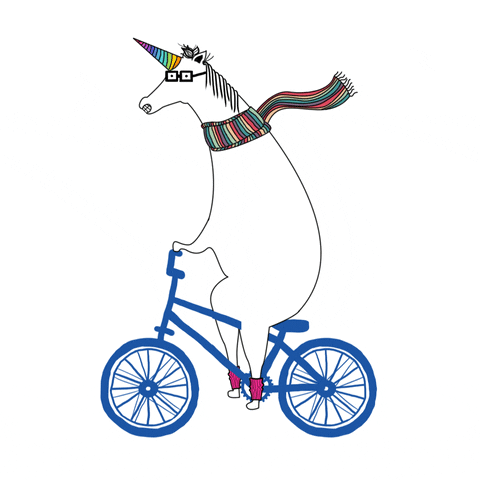 This article is assuming you've already hit that first hire for your marketing team. There are loads of different blog articles espousing when you should make your first hire, what kind of hire they should be, and so on, so we are not going to be covering that here.
We are making the assumption your first hire is on board, and you are now at the stage of scaling and growing your marketing efforts, i.e., adding new team members.
The most important thing to remember here, and when you decide to scale up the marketing team, is that the cost is not just in headcount. Marketers always need a marketing budget. It is not feasible to assume a marketer can do absolutely everything with zero cost; otherwise, you will miss out on the positive effects (and ROI) that spending money on marketing can bring.
The second most important thing to remember is, there is no such thing as a unicorn. Anyone that claims they can do all the different kinds of marketing is either lying, doesn't actually understand all the different kinds of marketing, or simply has an over-inflated sense of ego. Not to say there aren't some damn good marketers out there - it just isn't realistic to expect the one person to be able to do absolutely everything perfectly.

Team dynamics 
Tech and flat structure are often synonymous with each other; however, when it comes to building out a marketing team and adding in additional people, you will need someone who has the final say. Without a clear direction and a clear decision-making route, things quickly get off track in marketing as people have different ideas, campaigns, and strategies they all want to follow.
You need to have the one person on your team you can trust to set the strategic direction and get the rest of the team working towards the same goals. Without a strong leader, you are going to be up against a lot of headwinds and challenges as you go.
If you are going to make someone the final decision maker when it comes to the operations and strategy of the marketing team, it is also important you listen to their needs when it comes to building said team.
Now that you are at the stage of building out the marketing team, you need to decide if you want to hire a generalist marketer to complement your existing marketing team member, or if you want to hire a specialist.
The case for generalists
There are many benefits to picking a generalist marketer over a specialist.
One of the biggest is availability and adaptability. Particularly if you have a small budget and are looking for a junior marketer, a generalist can be a strong, cost-effective solution.
Generalists, when you are hiring someone with 4+ year experience, could be a great fit as they have usually sampled most core areas of marketing. The big benefit they bring is the ability to slot into any need the team has and can generally do a decent job of it. A more experienced generalist is obviously more expensive to hire than a junior.
Their flexibility and their ability to adapt to the business environment gives the case for generalists a big edge.
The other reason you should consider a generalist is if your budget really only supports an entry-level person (graduate to 2 years experience). But remember that studying marketing and doing marketing are two very different beasts. It is easy to come out of university or college idealistic about knowing everything about marketing. It's when they start putting it into practice that they'll learn what kind of marketer they want to be. Entry-level marketers generally do not have the broad depth of experience in marketing to have learned what works in practice, and what will work in the future.
A generalist hire can also be a great pick if you know you are going to have a two-person team for a period of time (1+ years). If you know the team isn't going to be growing for a while, it is generally best to look at generalists to ensure your two-person team can cover a broad spectrum of marketing together.
The case for specialists
The case for specialists is a bit more complex. If you have ever met the Tiny marketing team, you will notice we favor the specialist approach, even at a small size.
Specialists are called specialists for a reason - these are the team members that specialize in just one (or two) areas of marketing. They will have a broad understanding of marketing as a whole, but their area of expertise is where they spend most of their time. Most specialists have been a generalist early on in their career.
When you know you are going to be building out a team of marketing experts in the future, it is time to think about hiring specialists instead. You know you are going to have feet on the ground executionists who can help you cover all the various different tasks in marketing so nothing gets dropped.
The reason you begin to hire specialists is because, in their dedicated specialty, they will be able to outperform the marketing leader. They take their niche and apply it to your efforts, constantly fine-tuning them to have more impact than ever before.
This then brings us to the negatives of hiring specialists. It will be harder to find junior specialists who have the skills and experience to really dive into the work with little to no direction. Most people get to the specialist level after they were at the junior generalist level and found their niche and love for what they do. This means will most likely be paying experienced marketing wages, not junior wages, which is not always practical for every company to invest in.
The other negative to hiring specialists, especially if you know your team is only going to consist of two or three people, is that you won't have broad-spectrum coverage of all the different marketing areas. You are going to have to choose to ignore certain areas of marketing if you do go down this particular route.
Again, being totally biased as this is the option we pursue at Tiny, if you can go for the specialist salaries and build out a team of dedicated experts, it does allow you to really focus in and hone key channels which will inevitably power and drive success for the company (if done right).
The case for outsourcing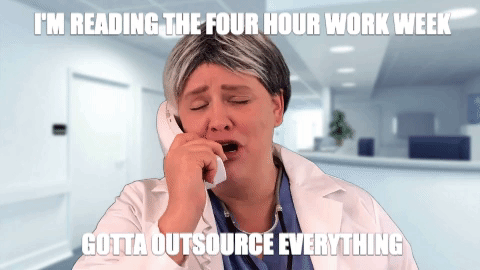 Another really popular option when it comes to building and scaling a marketing team is to utilize the outsourced approach - bringing on freelancers or agencies to help manage specialist areas of your marketing activities; for example, paid, lead generation, SEO, and so on.
Depending on your circumstance, this may be a great option to help curb headcount growth and get specialist skills you only need for a short period of time. Again, full disclosure, we do use freelancers here at Tiny as well to complement our marketing team.
When you begin to get more complex, outsourcing may no longer be a scalable or feasible option, especially when that channel begins to yield strong results, it might need someone in-house, fulltime, to manage. When it comes to freelancers, very similar to employees, it is about finding the right fit for your team. Compared to agencies, freelancers have a much more one on one approach with you where you have some additional control over what they do. But you must remember you are not their only client (usually) and, as such, you cannot demand what time they spend towards the project.
Agencies create their own challenges, and in my experience, very rarely offer value for money. Taking a very cynical view of agencies, agencies are businesses and, as such, are focused on generating profit and getting your money. You will often have multiple people touching your account, providing little direction and knowledge about how much time or effort they're spending on it. It is also notorious, unless you are the flagship client, that you get stuck with the more junior staff members on your account who are still learning their craft. Agencies just don't have the same buy-in as employees (or freelancers for that matter).
A big caveat here - it is totally worth considering agencies for big projects such as rebrands, massive TV ad campaigns etc. - where very specialist skillsets are needed, and it doesn't make sense to hire them in-house. I have used agencies before for these purposes with great success - it is about picking the right thing to outsource and the right agency to partner with.
It can make sense to outsource certain components of the team, especially when you are on a tight budget and need to fill some holes. It most likely will not be a long-term solution that can solve all of your marketing requirements, although, to be honest, will likely be utilized on occasion even if you scale up to a team of over 100+ marketers. Outsourcing is a complementary tactic to help build and support the team that you have inhouse.
Conclusion
When it comes to deciding if a generalist or specialist marketing hire is going to fit you and your business, it really is about taking into consideration your company's position, long-term, and short-term growth plans.
There is no magic formula or clear-cut solution; it is about figuring out what is going to work best for you.