Product-led Growth
5 Best rich text editor features to look for when researching RTE alternatives
Published November 24th, 2021
Choosing the best rich text editor for your needs can be difficult when there's a growing list of alternatives. You want to make sure you've considered all the options, that you know what the best ones can do for you, and that you end up making the right decision.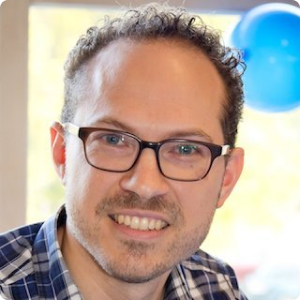 ---
Here's our high-level take on some of the features and functionality that the best rich text editors provide.
Basic rich text editor features
1. Configuration
You want to have the ability to configure the toolbars and menus – to show and hide the particular options available to your users – to suit the requirements of your application.
And don't assume every editor gets even the most basic of functions right.
Even formatting options (such as bold, italic, text alignment, lists, and font size and color) can be frustrating to use when they're not implemented in the expected fashion. Test them for yourself to be sure they work the way you want (and need) them to, for your project.
2. Media integration
Considering approximately 65% of people are visual learners, you want the ability to accompany your text with media such as logos, photographs, infographics, and screenshots to make your content more engaging and helpful for your audience.
3. Tables
Tables can be a useful way to organise and present your information (although, not all editors support them). Make sure you have easy options to insert tables and are able to configure a range of properties such as borders, dimensions, and colors.
Download your own pdf of the '5 Best rich text editor features' to read later or share – to convince your colleagues of the value of having a rich text editor with advanced features.
Advanced rich text editor features
The basics are fine, but we're always looking for more ways to increase the quality and efficiency of our work.
4. Spell-check, accessibility and collaboration
The more advanced rich text editors will provide additional functionality to help you make your content the absolute best it can be; for example, spell checking, web accessibility checking, and collaboration tools.
5. Seamless WYSIWYG interface
A modern WYSIWYG interface that allows you to see what your content looks like while you edit, while generating clean, corresponding markup under the hood. The markup language used behind the scenes should be one with a defined syntax that is open, universally accepted, and easily integrated with your apps. And you should be able to view the source and edit it when necessary (for power users and custom code).
Best RTE features: A summary
These five things are by no means an exhaustive list of things to consider when choosing the best rich text editor features for your needs.
We have a lot more to say (as you'd imagine), in 10 things to look for in the best WYSIWYG HTML editors. There we take a closer look at some of the more advanced features you should expect from your rich text editor.
In the meantime, check out the premium plugins that provide TinyMCE users with the best authoring experience.
Download a PDF of this guide
and save it for later
By completing and submitting the form you'll receive information and tips from Tiny Technologies.
Related Articles
Join 100,000+ developers who get regular tips & updates from the Tiny team.